Chief EU negotiator Michel Barnier has warned the UK a transition deal is not guaranteed and that the UK's insistence to leave the single market and customs union means "unavoidable" border checks at the Northern Ireland-Ireland frontier.
Barnier said ongoing disagreements about the rules of the two-year transition period were putting an agreement in jeopardy, and said the UK must "accept the ineluctable consequences of its decision to leave the EU, to leave its institutions and its policies.
"If these disagreements persist the transition is not a given."
Three significant disagreements over the transition period remain, Barnier explained. The first is the UK's refusal to guarantee permanent rights to EU nationals who come to the UK and work during the transition period. The second is the right of the UK to object to new EU laws implemented, and the third is whether the UK can continue to participate in new justice and home affairs policies.
"To be frank, I am surprised by these disagreements," Barnier said. "The positions of the EU are very logical, I think."
"I have some problems understanding the UK's position," he added. "They themselves asked for this transition period.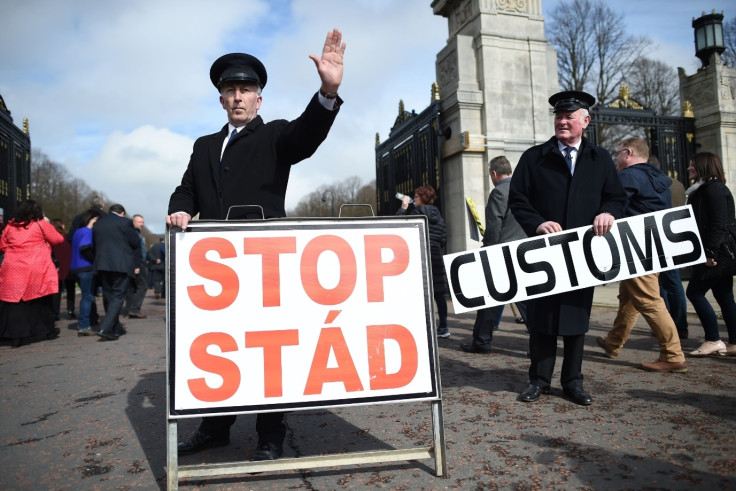 On the intractable issue of the Irish border, the chief EU negotiator said that despite last year's deal that there would be no hard border: "It is important to tell the truth.
"A UK decision to leave the single market and to leave the customs union would make border checks unavoidable."
In the absence of an alternative, the deal made in December 2017 means Northern Ireland will have to maintain "full regulatory alignment" with the Republic of Ireland. Barnier said that time is running out to determine exactly how this will work.
Barnier dismissed comments by Brexit secretary David Davis saying the European Commission had been "discourteous" in suggesting the UK might have some benefits withdrawn by the EU if disputes cannot be resolved.
He said his approach "not been in the least discourteous or vindictive. It's totally foreign to my state of mind".
"Quite simply we have to construct a withdrawal agreement which is legally sound and does not give rise to any uncertainty in anyone's mind," Barnier said.
"Time is short – very short – and we haven't a minute to lose if we want to succeed."
Transition deal could be delayed until summer
Meanwhile, EU diplomats have warned that if the UK objects to the transition deal drafted in Brussels, a transition deal might not be concluded before summer.
The Evening Standard quoted three EU sources saying that if the March deadline is not met, the UK will have to wait until the next summit in June. "We are not tied to this deadline," one official said, "this is a self-imposed date".