The British government is planning to break free from certain European Union regulations immediately after Brexit, according to senior officials.
Theresa May and her staff have reportedly drawn up plans to ensure Britain will immediately distance itself from the EU and forsake the latter's regulations in some areas, while other sectors will remain aligned with Brussels for longer.
According to sources cited by Bloomberg, the plans will be set in motion at the end of the two-year transitional post-Brexit period in 2021.
The proposal allegedly includes breaking away from regulations the financial services sector wants to escape, as well as quitting the customs union.
Britain will also look to move away from the EU's Common Agricultural Policy.
The sources added that future governments will then have the chance of deciding whether to distance themselves further from the EU or whether to realign themselves with the bloc.
The plans are yet to be formally approved by May's cabinet, which will meet on Thursday (8 February) to discuss its stance on the trade agreement Britain is looking to secure. A similar meeting, on immigration and the Irish border question, was held on Wednesday but broke up without an agreement, further illustrating the sharp divide within government.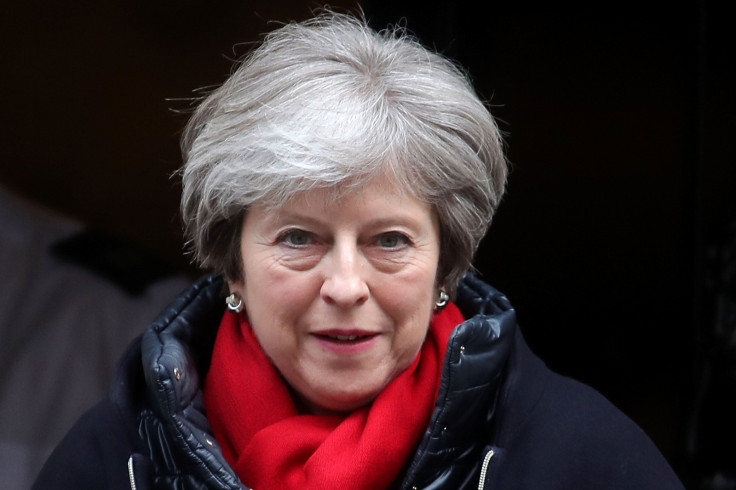 Bloomberg added the proposals are likely to be welcomed by hard-line Brexiteers such as Michael Gove and Boris Johnson and Liam Fox.
The Euro-sceptic wing of the Conservative Party has piled pressure on the PM in recent weeks, amid suggestion she could be ousted over the next couple of months.
The news comes as a forecast seen by Sky news predicts that Britain's retail sector could face a 20% rise in costs after Brexit and the country's car industry, a 13% rise.
The broadcaster quotes the government's own estimates that there could be a 16% hike in costs in the food, drink, defence and education sectors.
Sky also reported how North East England would face a 16% hit to GDP if there was a 'no-deal' Brexit. The West Midlands is forecast to see a GDP slump of 13% hit to GDP and Northern Ireland, a drop of 12% if the UK leaves the EU without a deal.
A Government spokesperson said the document did not represent Government policy and does not consider the outcome we are seeking in the negotiations.
"As ministers clearly set out in the House of Commons, this is provisional internal analysis, part of a broad ongoing programme of analysis, and further work is in progress.
"We are seeking an unprecedented, comprehensive and ambitious economic partnership – one that works for all parts of the UK. We are not expecting a no-deal scenario."