Britain is on a journey into the unknown after the shock result of the Brexit referendum, with many wondering how their lives will be impacted by the decision to withdraw from the European Union. But the change could have consequences for more than just British citizens – leaving the EU will make it even more difficult for Irish women to have abortions in the UK.
Currently, abortion is illegal in Ireland. Terminations are only available to women who are in immediate danger of dying if they don't have the procedure. Women who have illegal abortions face 14 years in prison.
Since clauses aded to the 8th Amendment, effective since 1983, allow women to travel for an abortion many travel to Britain to end an unwanted pregnancy. Some 3,451 residents of Ireland had abortions in England and Wales in 2015, a figure likely to be an underestimate due to women giving the addresses of friends and family in the UK.
But Brexit could make travel to Britain more difficult and more expensive if the borders are hardened. "We are concerned about women who live in Ireland accessing abortion services in the UK, and it's not just Irish citizens who do so," says Janet O'Sullivan, a spokesperson for the Irish pro-choice organisation Abortion Rights Campaign.
"While the Common Travel Area between the UK and Ireland pre-dates both countries entry into the EU, we don't know what may be put in place as part of the Brexit."
The Common Travel Area allows movement between the UK and the Republic of Ireland, meaning immigration control doesn't apply to Irish people arriving in Britain. Leaving the EU could open up the possibility of restricting that free movement or the reintroduction of passport controls at the border.
Passports and visas mean delays and more money, on top of the cost of travel and the procedure. And it is the most vulnerable women who will be disproportionately affected – the poor, and non-EU migrants resident in Ireland.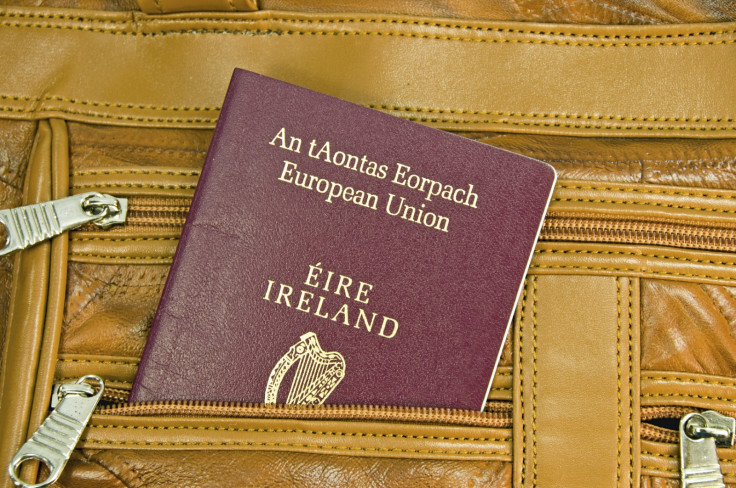 Mara Clarke, from the volunteer-led Abortion Support Network which helps women from Ireland travel to England for safe and legal abortions, says any "hardening of the borders" would cause problems.
"First of all, women already struggle to get abortions because it costs up to £2,000 to travel to England and pay privately," Clarke says. "If there is any hardening of borders, then this will cause problems."
Any curbing of free movement between member states of the EU could lead to delays in accessing terminations – particularly if more stringent passport controls are imposed for Irish residents.
"When a woman decides she is unable to continue with a pregnancy, it is important that she is able to access abortion care as swiftly as possible," says Katherine O'Brien, a spokesperson for the British Pregnancy Advisory Service.
"Currently, women in Ireland do not need a passport to travel to the UK, at least on some carriers, and are instead able to use another more readily available form of photo identification, such as a driver's licence or bus pass.
"If these rules were to change, this could leave women who do not currently own a passport facing delays to accessing treatment. Those without the resources to pay for a passport may find themselves unable to travel for safe, legal care."
Because women in Ireland already have to find funds for travel and treatment abroad, their abortions are already carried out further into their pregnancies than those for women in England. According to BPAS, nearly a third of abortions for women from Ireland are carried out at 10 weeks and later – compared with a fifth for women in England.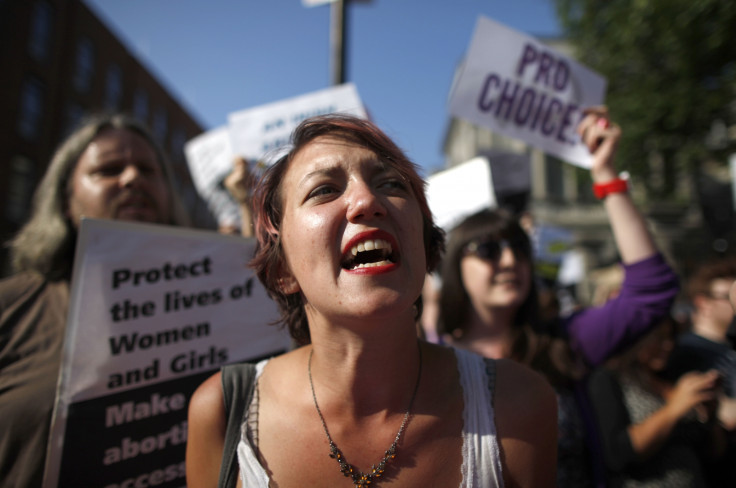 The cost of the procedure rises considerably for a late-term abortion – so any delays mean further charges for women. "We don't hear from all clients, we only hear from the poor ones. The thing with delays is that the price of the termination goes up, so it is already a race against time," Clarke says. In one case involving a young refugee, an abortion at 22 weeks cost upwards of £1,300, she adds.
If stricter border control is introduced, Clarke says the answer may be sending women to Holland for terminations. "It is traditional to send people to England. It is less daunting because everything is in English, it is simple to get around, but we will figure it out. Women who are pregnant who don't want to be pregnant, they figure it out."
To decriminalise abortion in Ireland would stop women having to travel overseas for the procedure – and there has been a change of attitudes towards terminations. Last year, a survey for Amnesty International found two-thirds of Irish people were in favour of decriminalising abortion – signalling a major shift in views on a woman's right to choose.
But with Ireland's main political parties deeply conservative, any liberalisation of the country's abortion laws looks unlikely in the immediate future.
"The Irish public have long supported abortion law reform – but politicians have refused to listen," O'Brien says. "TDs (Dáil Members) are currently debating a piece of legislation to allow abortion in cases of fatal foetal anomaly, but it is difficult to see how this could work without the repeal of the 8th Amendment of the Irish constitution, which grants a foetus and a pregnant woman equal rights. The Irish people want to see reform. Irish politicians need to act."