Mainumby's case first came to light when she was taken by her mother to hospital for complaints of stomach ache and swelling in April. Aged 10 at the time, she was already 20 weeks into her pregnancy after being allegedly raped by her stepfather in the rented room they shared with her mother and two siblings in Luque, a town near the capital Asunción. This week, after being denied an abortion, Mainumby – a legal pseudonym to protect her identity – gave birth to a baby girl.
Around 90% of the population of Paraguay, a nation of 6.8 million, is Roman Catholic. The Latin American state's abortion laws are strict, and a woman – or girl – is only allowed to terminate a pregnancy if authorities deem her health is in danger. Earlier in 2015, the Paraguayan health minister said Mainumby's life was not at risk and so rejected a request for abortion.
Against the odds, she survived the pregnancy and the birth. However, it is unimaginable that a young girl must now cope not only with the emotional and physical scars of sexual abuse but must now be a mother to her rapist's child. The denial of an abortion is the upmost example of a state's failure to protect a child's physical and mental health.
Mainumby's case also shows how violence against women and girls is still shrouded in a culture of impunity. As early as January 2014, Mainumby's mother had reported her partner was abusing her daughter but they received no response from the authorities. Although the mother has been charged with negligence, her stepfather is in jail awaiting trial and denies any wrongdoing.
Shelby Quast, director of the Americas office of the NGO Equality Now, said Mainumby's case serves as an example of the systemic and widespread violence against girls in Paraguay.
"Her mother's cries for help were ignored by police, doctors and the Paraguayan government. We are alarmed by the culture of impunity and tolerance for sexual violence against girls," she says. "Many, like Mainumby, become pregnant as a result. The government should be held accountable to ensure that sexual abuse will no longer be kept in the shadows and effectively condoned."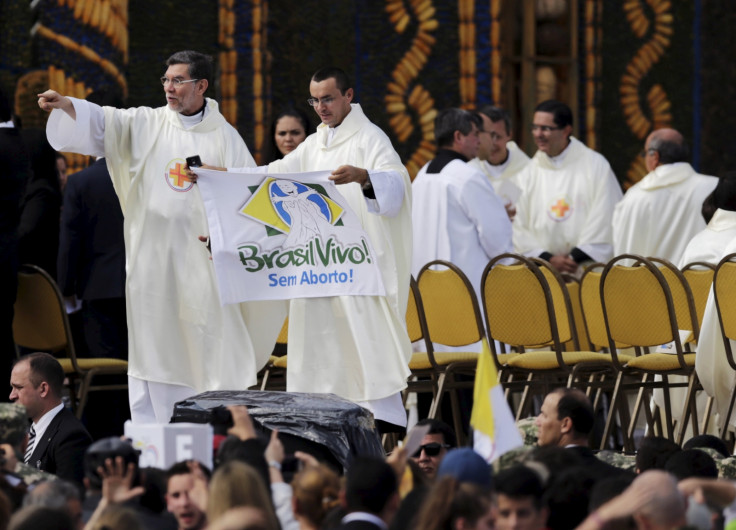 Neither mother nor daughter are reported to have experienced any health problems but children exposed to physical and sexual violence bear emotional and physical scars. It is difficult to fathom how a child can begin to move on with her life after being sexually assaulted, living through a traumatic pregnancy and becoming a pre-teen mother as a result.
Although Mainumby and her daughter are reported to be doing well after a caesarean section, they are – relatively speaking – lucky. In Latin American, the risk of maternal death is four times higher among adolescents younger than 16 than among women in their twenties, according to the World Health Organization. And although girls and young women aged between 10 and 19 account for 11% of births worldwide, they account for nearly a quarter of the overall burden of disease due to pregnancy and childbirth.
Health problems include anaemia, malaria, HIV and other sexually transmitted infections, post-partum haemorrhage and depression. Around 65% of women with obstetric fistula – a hole between the birth canal and the bladder or rectum – develop the injury as adolescents. Without treatment, the consequences can be dire, physically and socially, and it is one of the major causes of maternal mortality.
Denying a rape victim – or any woman or girl – an abortion does nothing to stop terminations taking place. Centuries of history tells us women are going to get abortions whether they are allowed or not.
The UN estimated over 30,000 illegal abortions take place every year in Paraguay and as seen in other countries with restricted access to the procedure, it creates a disastrous two-tier system where only the wealthy can travel abroad for an abortion. The poorest women are forced to seek dangerous, backstreet operations, one of the main contributors to maternal deaths worldwide. Botched abortions are responsible for 12% of all maternal deaths in Latin American and the Caribbean.
The authorities in Paraguay decided Mainumby's future – and it is, at best, uncertain. Whether she will be able to stay in school is unknown, as is her economic situation and her opportunities. And without any change to the country's strict abortion laws, her case will unlikely be the last.