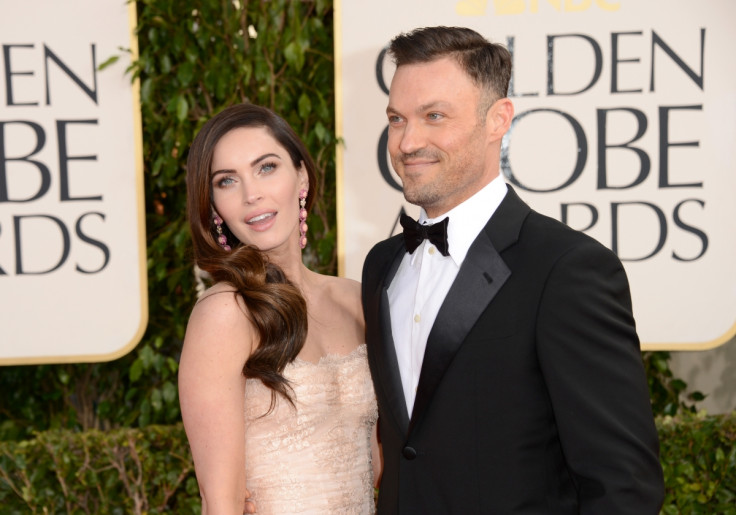 Proud father Brian Austin Green could not stop gushing about his adorable sons on social media on Wednesday (16 November). The Beverly Hills 90210 shares three sons with his wife Megan Fox.
The 43-year-old actor took to Instagram to post several photos of their sons.
Green first shared a cute photo of his middle child, Bodhi Ransom, 2, who can be seen posing for the camera wearing a red wig. "Bodhi as a red head :))," he wrote in the caption.
In the next photo, Bodhi and his older brother Noah Shannon, 4, are all smiles for the camera. "I miss being young :)," he wrote.
Green then posted a solo photo of Noah with the caption: "Crazy how good looking he is."
For the last photo, Green posted a photo of his infant son, Journey, who they welcomed this August. "Wife makes beautiful babies :)" he wrote in the caption.
Two months after giving birth to Journey, The Teenage Mutant Ninja Turtles star had shared the first photo of the little one on Instagram. The photo — without a caption — shows the mother and her son Journey posing for the camera while lounging in bed.
In August 2015, the 30-year-old actress had filed for divorce from Green after a marriage of five years, but reconciled shortly afterward the split.
"Brian and Megan are living together in Malibu with their boys. They have been getting along and seem very happy," a source told People in July. "During their separation, Brian always hoped Megan would change her mind about the divorce and he is very happy that she did. They both worked hard to figure out their marriage and things seem great," the source added.