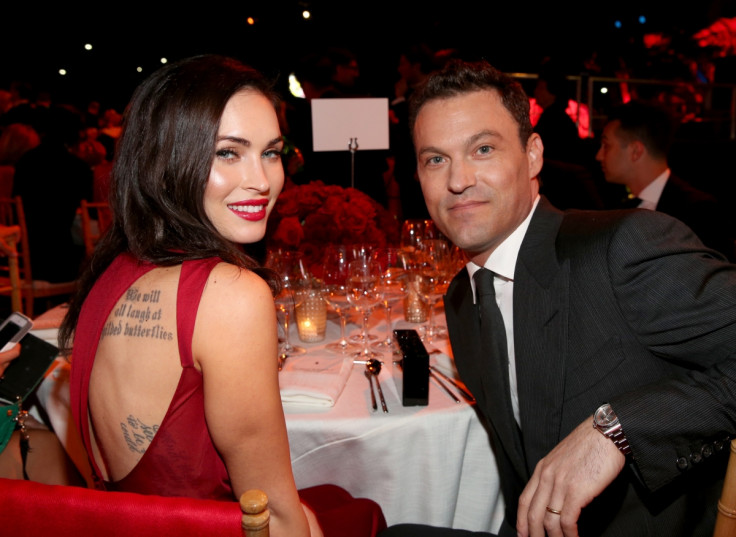 It seems like all is well between Megan Fox and Brian Austin Green. The couple, who filed for divorce in 2015, are expecting their third child together. The Transformers actress recently took some time off from promotional activities for her upcoming film Teenage Mutant Ninja Turtles: Out Of The Shadows to spend some quality time in Hawaii with Green.
Fox spoke to ETOnline about her vacation, and shared, "I just really love it. It's a peaceful location. We go there a lot."
"It's all little bungalows and it feels more private and more island-like. You can spend a lot of time walking and exploring the island, and you don't feel like you're on a tourist retreat. And it's only five, six hours from L.A. instead of flying 14 hours, [so] I could handle the flight time," she said.
Green and Fox are parents to sons Noah and Bodhi. According to the 30-year-old actress, the boys are ready to welcome a new baby brother/sister to the family. "The older one is excited. Bodhi is too young. He gets it, but he's still in that sort of oblivious phase, like, 'What are we playing right now?' He's not thinking about the future. But Noah's really excited. He's actually really maternal, and he can't wait to feed and hold and pet the baby."
"He's practicing a lot with baby dolls. He's doing a good job," she added.
Although she did not reveal whether they were expecting a boy or a girl, but said: "I've had a baby almost every other year since 2012," and noted that passing on her wardrobe is not influencing her decision to have a girl or boy. "Well, my clothes would have to be in style in 20 years from now. I don't think she would want to wear my super moth-ridden clothes."
Fox will reprise her role as April O'Neil in Teenage Mutant Ninja Turtles 2, which will hit theatres on 3 June 2016.