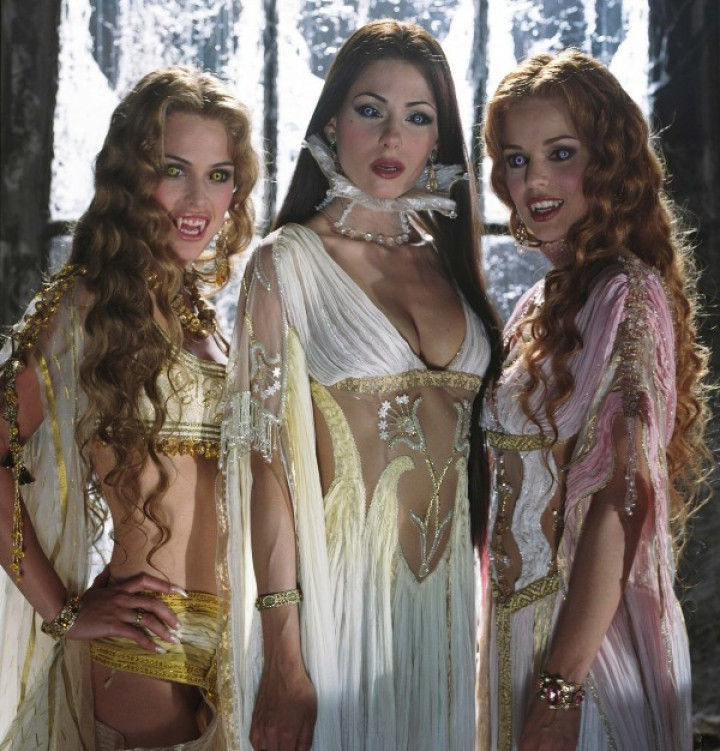 Vampires are well known for being a safe bet for a new TV series. Now add Dracula (or his lovely three brides to be more specific), New York and the hot shot showrunner of Arrow in the mix - and you might have the next big thing on your network. Maybe that's what folks at NBC thought when they green-lighted a pilot for Brides Of Dracula.
According to popular folklore, the three deadly and beautiful brides of Dracula were slain by Van Helsing - but what if that's not really what happened. What if they survived for centuries and are now living in New York City?
That is the basic premise of Brides of Dracula - a hot gothic soap drama from playwright, screenwriter and comic book writer Roberto Aguirre-Sacasa and The Flash and Arrow producer Greg Berlanti. The series has landed at NBC with a pilot production commitment, reports Deadline.
Written by Aguirre-Sacasa, Brides Of Dracula is described as "a sexy reimagining of Dracula as a family drama with a trio of strong, diverse female leads, a show about empowered women and the things they do to maintain wealth, prestige, legacy — and their non-traditional family."
The Deadline report adds that Brides of Dracula expands the relationship between Aguirre-Sacasa, chief creative officer of Archie Comics, and Berlanti. The two teamed last season for Riverdale, a live-action drama based on the characters from the Archie comics - the show is currently in the development stage.