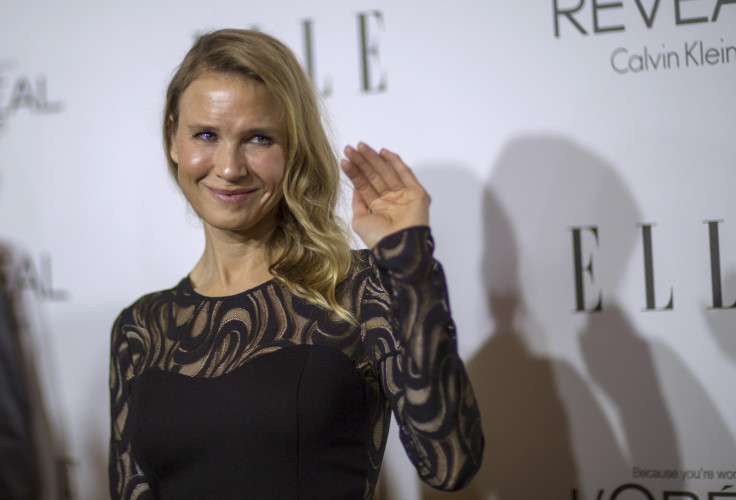 Actress Renee Zellweger has finally opened up about being criticised for her altered appearance in the social media. The Bridget Jones actress found herself in the spotlight in October 2014 when she attended the Elle Women in Hollywood Awards at Beverly Hills and became a worldwide trending topic because of her different look.
The 46-year-old actress in an interview with Entertainment Weekly admitted that the experience changed her in some ways. She said: "What good comes from knowing that something like that happened? Less fear. Sure."
Zellweger, who is gearing up for the Bridget Jones's Baby movie, has shared her experience during the time and revealed that she succeeded in keeping clear of such words.
"All that I know about is what friends and associates would send in texts and emails. They were sending support, which means that I must have needed it, and I prefer it that way. So when people come up to me to ask 'How did that feel?' I don't know, and I like it like that. I don't know," she revealed.
The actress, who worked opposite Tom Cruise in 1996 movie Jerry Maguire, explained: "I know it sounds pretty unlikely that a person might be able to make herself, I guess, keep clear of those words or of that experience, but I have and it takes effort. But I have succeeded."
Previously, the actress responded to the social media chatter and told People: "It seems the folks who come digging around for some nefarious truth, which doesn't exist won't get off my porch until I answer the door."
"I'm glad folks think I look different! I'm living a different, happy, more fulfilling life, and I'm thrilled that perhaps it shows," she added.
Zellweger will reprise her role as British publishing executive Bridget Jones as she enters her 40s in Bridget Jones's Baby. Actor Colin Firth will return as Mark Darcy, while Grey's Anatomy actor Patrick Dempsey will replace Hugh Grant and play billionaire Jack Quant.
Speaking about the new film to EW, Zellweger said: "This is part of the new challenge, discovering where she is now in her new life. But as an actress, it feels like stepping back with an old friend. I love this character, I like that she tells stories about what it's like to be a woman and these really relatable situations at certain times in life. It's so right to tell a story about Bridget in this stage of her life."
The movie is scheduled to release on 16 September, 2016.