Brie Larson was announced as Captain Marvel at the San Diego Comic-Con 2016 and the audience reaction to this casting news has been positive. The Room actress took to social media and thanked the fans for the "tidal wave of support."
Larson posted an image of herself of Instagram and wrote, " Woke up this morning thinking about the tidal wave of support I got this weekend. It was nerve-racking to trust fall into the Internet! I know who I am, but its wild how quickly you can forget once someone calls you something terrible."
The actress continued, "I was reminded how the acceptance of community is a deeply rooted need - but I don't want to live worried people will hate me because I'm myself! We should all have the freedom to be our authentic selves without fear or judgement. It's scary to chip away at all the hardness we coat ourselves with to protect that perfect little being inside."
The 26-year-old actress welcomed her new followers and shared, " Yeah, people can be mean, but they can also be so many other wonderful things too. Let's make this place a safe space. "
She concluded the post by saying, "No hate and more understanding. To the followers that are new: welcome! Sometimes I let people take over my Instagram to share their views of the world. That's coming up next. Thanks for joining us!"
Larson will portray the lead role in Marvel Studios' first female-fronted superhero movie, Captain Marvel, which is set for release in 2019.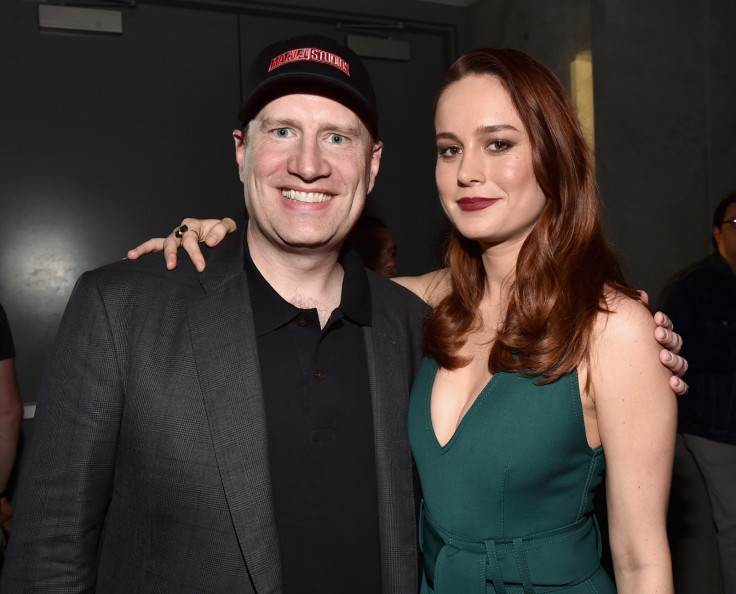 Marvel President Kevin Feige explained to Cinema Blend why Larson was the perfect fit to play Carol Danvers aka Captain Marvel. He said, "Listen, we set the bar very high with the first casting decision we ever made with Robert Downey Jr as Tony Stark. Since then, every single choice we've made, we have asked, 'Could it meet that bar?' Because that is what people expect of us, and that is what ... it's a very high bar.
"Carol Danvers needs to be as rich and textured and real as the best of our characters. Maybe even more so. And we got very lucky that Brie — who has all of those attributes, and an Academy Award now — was still very interested in signing up and joining us to bring this character to life,": Feige added.