NCIS fans will see big changes when the show returns with season 14 on 20 September at 8pm ET/PT on CBS. With Michael Weatherly leaving the show at in season 13's finale, CBS has added several new faces to the cast to fill the void left by Tony Dinozzo, including Wilmer Valderrama.
Valderrama, who appeared at San Diego Comic-Con 2016, dismissed suggestions his character would be a like-for-like replacement for Dinozzo. "[Weatherly] had a fantastic journey with the show. The truth is there's no shoes to fill, I'm definitely wearing my own."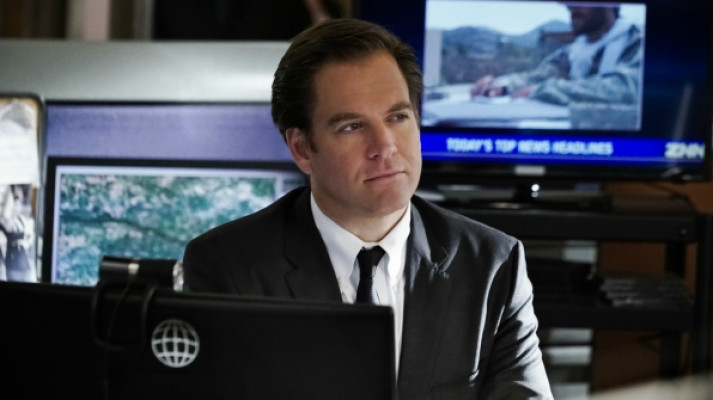 "I'm excited because as a new member of NCIS I get to bring a new energy to it, a different dynamic," the former That '70s Show star promised.
Valderrama's character is described as a "once-grounded NCIS field agent who accepted a deep cover assignment years ago and never resurfaced. Many agents don't know he's still on the job or that he's even alive. Now, he's back and his dedication to his job and his country have left him an unpredictable, charismatic loose cannon."
Speaking about the "loose cannon" aspect of his character, the 36-year-old actor explained: "We're at day five of shooting on the first episode. Already there's been a couple of explosions and I shot a guy off of a motorcycle already. I am crazy."
The actor took to Twitter to share a picture of the entire cast at SDCC panel and wrote, "Our panel at #ComicCon2016."
The actor will join newcomers Jennifer Esposito and Duane Henry for the fourteenth season of the show. Duane Henry, who guest-starred in the final two episodes of last season as MI6 officer Clayton Reeves, has been promoted to series regular for the current run.
Esposito will play NCIS special agent Alexandra "Alex" Quinn, who will be recruited by Leroy Gibbs. The former Spin City and Blue Bloods character is "an experienced agent who left field work and became an instructor at the Law Enforcement Training Center".