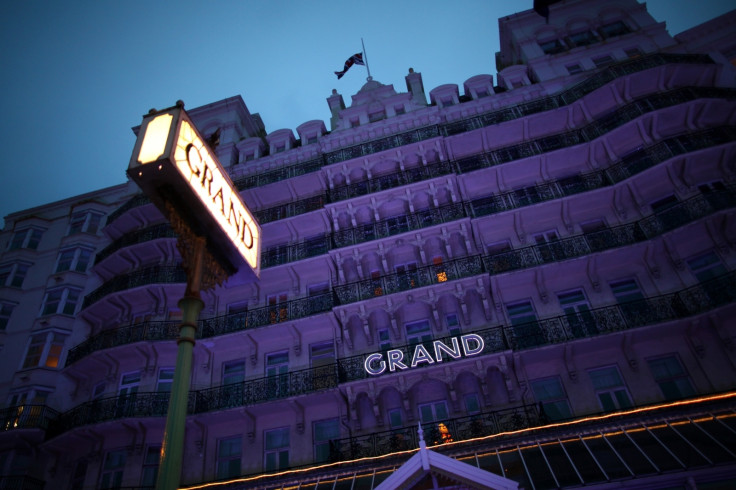 A credible bomb threat has led to the evacuation of the Grand Hotel in Brighton as the south coast English city hosts the annual TUC conference.
Police say an anonymous phone call at 4.30pm on Sunday (10 September) was made stating there was an explosive at the venue and so the hotel and the Brighton Centre nearby were evacuated.
The TUC conference is taking place at the venue as will the annual Labour Party conference in two weeks.
A TUC delegate told the Brighton Argus: 'We've not been told what is going on. They just put out an announcement telling everyone to leave. We'd already heard there was a security threat at The Grand. Nobody knows how serious it is.'
Sussex Police said that bomb disposal officers were at the scene and roads and carparks nearby were closed.
A police spokesman said: "Police have been working with management at the Grand Hotel in Kings Road, Brighton after an anonymous phone call was received at the hotel at 4.30pm alleging that there was an explosive device there.
"Hotel management decided to evacuate the hotel, a decision supported by the police, and the hotel was swiftly and safely evacuated. Thorough searches and enquiries are taking place to establish as soon as possible whether or not the call is a genuine one. Nothing untoward has been found at this time.
The Grand Hotel was the scene of an IRA terror attack in October 1984 during the Conservative party conference in which five people, including sitting MP Sir Anthony Berry, were killed. The IRA had targeted the prime minister, Margaret Thatcher and her cabinet.