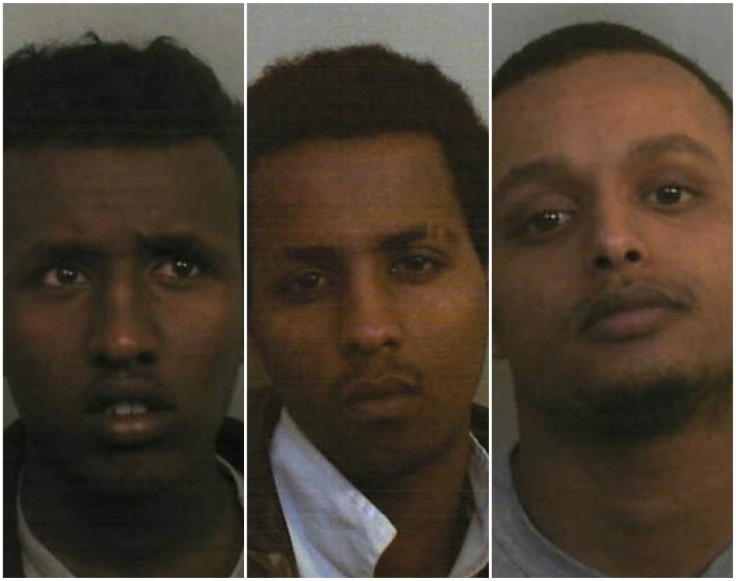 Members of Bristol's Somali community have expressed their shock and revulsion after three men were jailed for between eight and 16 years for a series of horrific sex attacks on underage girls in the city.
Schoolgirls as young as 14 were targeted by Mohammed Ismail Dahir, Sakariya Hassan Sheikh, and Abdirashid Abdulahi over a four-year period between 2009 and 2013.
The scale of the crimes against vulnerable young girls in Bristol were so extensive that three separate investigations were established by Somerset and Avon Police.
Dahir, Sheikh and Abdulahi had all been convicted of earlier offences against children as part of Operation Brooke in 2014, in which 14 men were imprisoned for a total of over 100 years.
As a result of the third investigation, Operation Button, Dahir was convicted of rape and sentenced to eight years.
Abdulahi received eight years for similar charges. Sheikh received 16 years for sexual assault, two counts of trafficking for sexual exploitation and five counts of rape.
Three other men were acquitted after a jury failed to reach verdicts. A seventh man was found not guilty.
Anna Vigars, prosecuting, said the men had inflicted particular torment on one victim, each raping her on at least one occasion. "They had no interest in whether she got anything out of it or what she wanted," said Vigars, as quoted in the Bristol Post.
"They wanted sex and didn't consider whether she was consenting or not. It was about power and control and exploitation of her vulnerability."
Deputy Senior Investigating Officer DS Lisa Jones said the offenders had "refused to take any responsibility for these truly despicable crimes, forcing all of their victims to relive their ordeal by giving evidence at the trial. Their bravery and determination has ensured our communities will now be protected from these dangerous offenders.
"We worked closely with the local Somali community in Bristol during our investigation but I want to make it perfectly clear that the actions of these men were based purely on their personal decisions to exploit children and young people for their own sexual gratification, and nothing more."
In a statement published by The Guardian, representatives of Bristol's Somali community said: "Our deepest sympathy wholeheartedly goes out to the victims and their families who are undoubtedly experiencing extreme pain at the moment.
"Our community, a Muslim and black minority ethnic community, in Bristol would like to underline that we sincerely condemn the nature of these crimes."