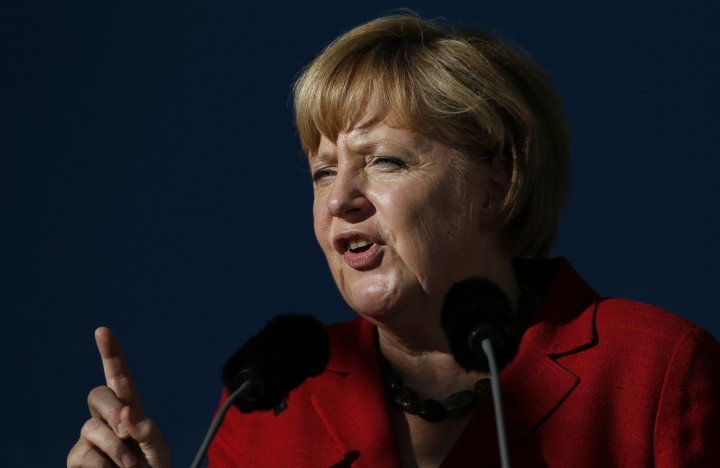 The UK will press ahead with attempts to restrict the freedom of movement within the European Union, despite German warnings that the plans could force Britain out of the bloc, according to George Osborne.
The British Chancellor said Prime Minister David Cameron would address "how freedom of movement operates" and would look to restrict abuse of the rules.
German news magazine Der Spiegel reported on Sunday that German Chancellor Angela Merkel had warned the UK that a policy to curb immigration from inside the EU would be a "point of no return" at which Britain would be forced to leave the EU.
However, Osborne has shrugged of the report and said his own contacts in the German government were sympathetic to British concerns over EU migrants without job offers.
"I think it's a little bit thin," Osborne told BBC TV, dismissing the Spiegel report as "speculation."
"We have had good discussions with the Germans. I was in Berlin just a few days ago...they understand the disquiet that is caused amongst the British people when you have people coming from other parts of Europe here to claim our benefits."
"The British public want this addressed, so we're going to do this in a calm and rational way," Osborne said, referring to Cameron's pledge to set out new ideas on EU migration before the end of the year.
Cameron's Conservative party is facing a growing threat from the nationalist, UK Independence party, which recently won a parliamentary seat for the first time in its history.
Meanwhile, a spokesman for Merkel said Berlin still wants London to remain an "active and engaged" member of the European bloc, but would not give ground on Cameron's attempts to curb the freedom of movement.
While the British Prime Minister is yet to set out the specifics of his plans, Cameron has previously said he wants to respect the EU rules that guarantee freedom of movement to work, but halt what he described as "the freedom to claim benefits."