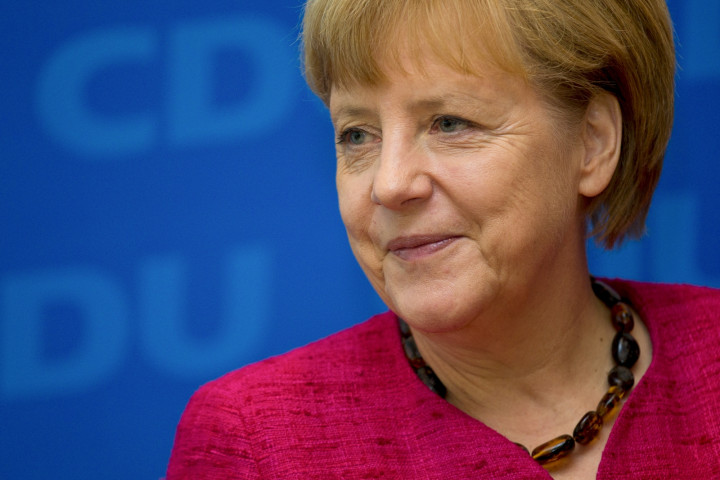 The European Union could ban the purchase of new Russian government bonds in a fresh package of sanctions being discussed by the bloc's leaders.
EU leaders agreed in late August to impose extra economic penalties on Russia after they accused the Kremlin of stepping up its direct military involvement in eastern Ukraine, where pro-Russian separatists control a number of key cities and towns.
Moscow denies any involvement in the conflict that has gripped eastern Ukraine since mid-April.
European leaders called for escalating sanctions on Moscow unless it withdrew its soldiers from the neighbouring country.
German Chancellor Angela Merkel has assumed a prominent role at the head of the European coalition, saying Russia's actions in Ukraine must not be tolerated.
While the German and Russian economies are heavily interlinked, meaning sanctions could also hurt German businesses, Merkel said Russia's behaviour warranted a strong response.
"I have said that [sanctions] can have an impact, also for German companies," the German Chancellor told a press conference.
"But I have to say there is also an impact when you are allowed to move borders in Europe and attack other countries with your troops.
"Accepting Russia's behaviour is not an option. And therefore it was necessary to prepare further sanctions."
European leaders have asked the EU's Commission to draft new measures that would build on sanctions passed in late July, which targeted Russia's defence, energy and finance sectors.
A number of EU officials expect the new measures to include a ban on new purchases of Russian government bonds, according to Reuters news agency.
While a number of European leaders support tougher sanctions against Russia, some Eastern European countries that rely heavily on Russian gas have opposed tougher sanctions.
Slovakia's Prime Minister, Robert Fico, told reporters on Sunday 31 August he considers sanctions "meaningless and counterproductive", adding that "until we know the impact of the already imposed sanctions, it makes no sense to impose new ones".
Any new measures are likely to be passed in co-ordination with the United States as the Western allies seek to form a consensus against Russia's role in Ukraine.