Britain Calls on European Nations to 'Pull Their Weight' in Syria Aid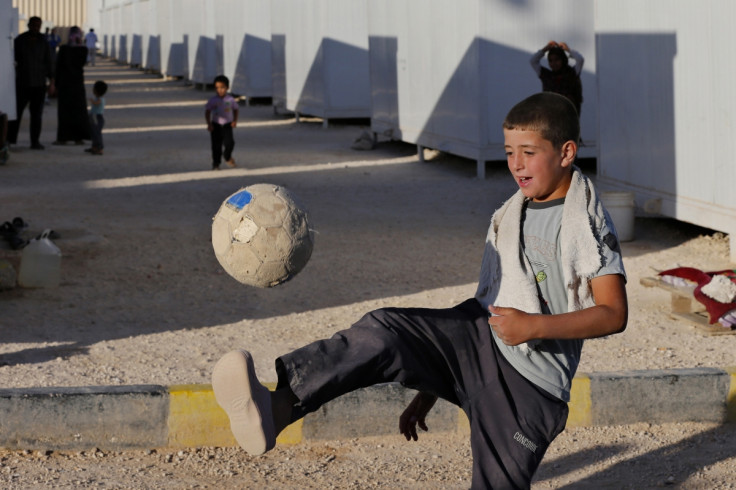 British lawmakers have called on their European counterparts to boost funding for humanitarian programmes for victims of Syria's war.
Warning that the UK's contribution to international aid programmes was not sustainable at current levels, members of parliament urged France, Spain and Italy to increase their donations.
The trio of European nations had "manifestly failed to pull their weight," the House of Commons International Development Committee said in a new report.
"The UK should do everything in its power to encourage other countries to increase their contributions," it said.
Britain has committed a total of £600m ($1bn, €753m) in humanitarian aid, the second largest commitment to the international relief effort behind the United States. Yet the humanitarian programmes organised by the United Nations remain underfunded.
As the conflict rages through a fourth year with little sign of a resolution in sight, the size of the humanitarian catastrophe expands daily. Almost 3 million Syrians have registered as refugees with the United Nations, while 6.5 million Syrians have been displaced within the country itself.
The United Nations High Commission for Refugees (UNHCR) launched its biggest ever appeal for funding this year, calling for more than $4bn from the international community in 2014. That appeal remains a quarter funded, leaving aid agencies struggling to cope with the ever-growing crisis.
The British lawmakers urged for more of British aid money to be spent on education, providing for two shifts of school classes in Syria's neighbours Jordan and Lebanon.
At least half a million Syrian children in neighbouring countries are not attending school, while 2.5 million within Syria are missing out on education. This increases the likelihood of a lost generation that could prove disastrous for the future of Syria and the region, the committee warned.
The committee also called for aid assistance to be diverted away from refugee camps to urban centres, where the vast majority of refugees reside.
A Department for International Development spokesman welcomed the report, telling the Press Association that the UK has led from the front on the Syria relief effort.
"Britain's leadership has leveraged multi-million pound commitments from others, but International Development Secretary Justine Greening has been clear that all countries must make good on their promises. We will continue to push the international community to live up to its responsibilities," he said, as quoted by the Press Association.
The Syrian opposition leadership met with representatives from the Syrian government for peace talks in February 2014 although they broke up with the two sides failing to reach an agreement or schedule further talks.
© Copyright IBTimes 2023. All rights reserved.