A court in southern China has sentenced two of its nationals to three to four years of jail term for allegedly supporting the 2014 pro-democracy protests, "umbrella movements" in Hong Kong.
The activists, Su Changlan and Chen Qitang, were both slapped with charges for inciting others to "subvert state power". They now face three and four-and-a-half years of jail term respectively, their lawyer, Liu Xiaoyuan said.
A court in Foshan prefecture close to Guangzhou, northwest of Hong Kong, gave the verdict on Friday (31 March), however, it made no mention of Hong Kong, Reuters noted.
As a well-known women's rights advocate in Southern China, Su was arrested in October 2014 by Guangzhou police for her allegedly taking it to social media to voice her support for the Hong Kong protests. She was apparently denied bail several times despite her medical conditions.
Chen, on the other hand, posted articles that showed support for human rights and Hong Kong's pro-democracy movement, according to Amnesty International.
The rights group noted that China had detained at least 100 such people in the mainland for expressing their support to Hong Kong's independence or human rights.
Their lawyer said the ruling was part of an ongoing crackdown on civil society and that he was both angry and disappointed at the sentencing of his activist clients.
"They have alternative opinions and views, and sometimes they can be very critical of the government, but this does not mean they are subverting state power," Reuters cited Liu as saying. "Now they've been sentenced heavily ... our freedom of speech will only be further restricted."
Both Su and Chen had pleaded guilty at the Foshan Intermediate Court but they are planning to appeal, Liu added. He said the court repeatedly delayed the verdict.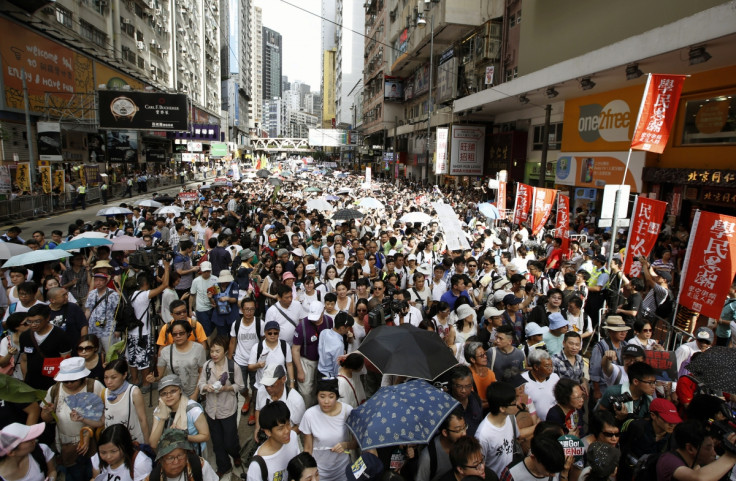 Su, who has already spent more than two years in jail, will be released on 26 October, according to Hong Kong Free Press.
Amnesty International's researcher Patrick Poon said the definition of 'inciting subversion of state power' was extremely vague.
"It's just difficult to imagine how writing articles online and posting messages in chat groups can incite people to subvert a state power which has been ruling China for over 60 years," he said.
Patrick added that while Su and Chen were accused of supporting Hong Kong protests it was not mentioned in the indictment and verdict. He called the activists' detention as "unjust an unlawful".
China has stepped up efforts to curb activists, especially since President Xi Jinping took power in 2012.