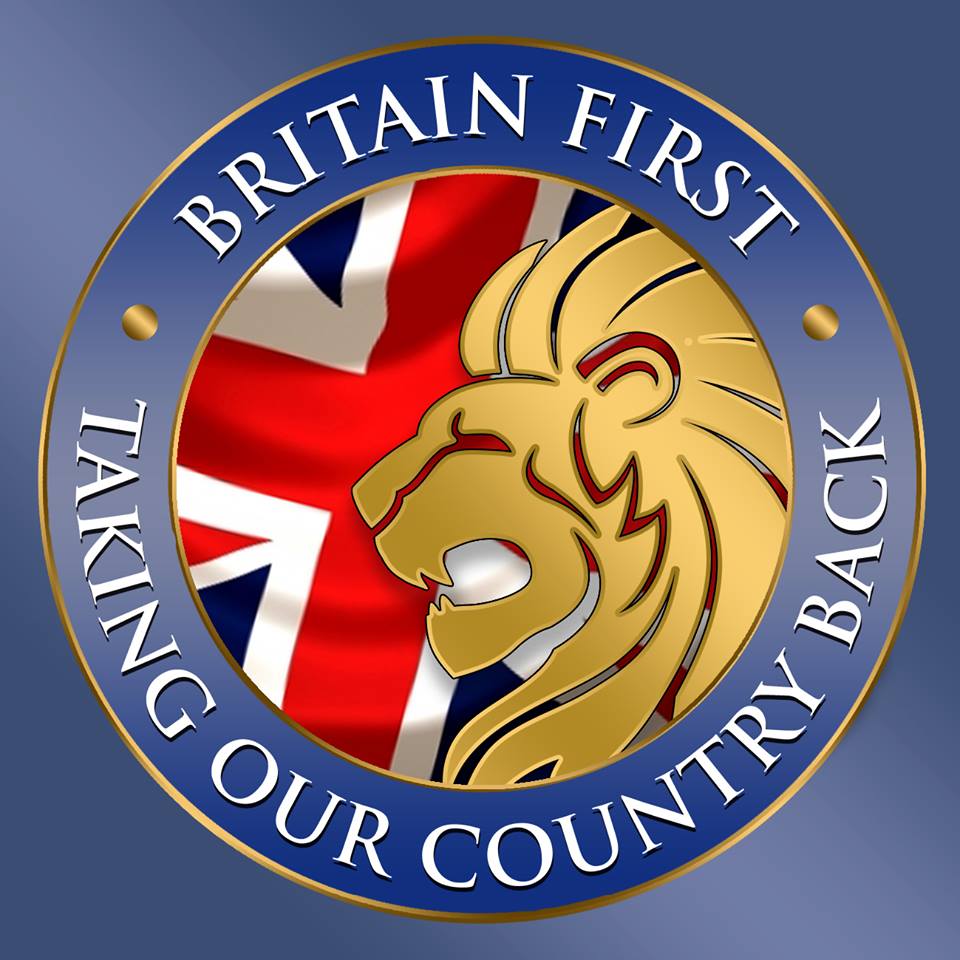 Facebook have shut down the official page of the far-right political group Britain First for allegedly breaking their rules regarding hate speech. Britain First has condemned the "fascist attack" on their page by the social network and say they will be taking the matter to court.
Britain First has more than more than one million likes on Facebook, making them the biggest political party on the social media platform. In a statement confirming the page had been removed, the group claimed more than 150 million people viewed their posts last week.
"Facebook has launched a fascist attack on a registered, legal British political party on the verge of a major election campaign" said Britain First's leader, Paul Golding.
A Britain First spokesperson added: "We have launched an immediate legal fund to drag Facebook into court. Facebook have destroyed freedom of speech and democracy in one swoop. Pages like 'Death to UK', 'Death to America', 'Death to Israel' and so on (all Muslim pages) are allowed to stay online but a legal political party is censored. We must fight this politically correct and cowardly attempt to ban criticism of Islam and immigration on the most popular social network in the world."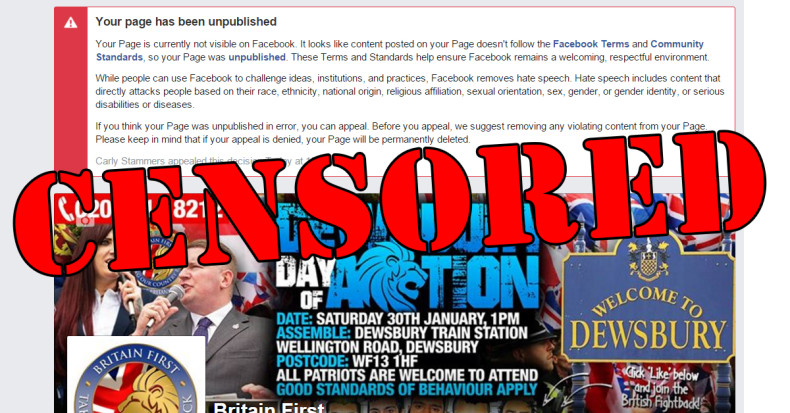 While still a minor party in terms of votes at any election, Britain First have grown to become the most popular on Facebook thanks to a mixture of viral photos and posts involving animal cruelty and respecting British soldiers, alongside their anti-Islam political views.
Earlier this month, the party was criticised for using an image of murdered fusilier Lee Rigby despite calls from the family of the soldier – who was murdered by Britsh jihadists in 2013 – not to do so as "Lee would not want people to use his name as an excuse to carry out attacks against others".
Recently, Britain First were also asked by the British Army's Royal Anglian Regiment to remove a picture of their soldiers from their Facebook page. They were also accused of "exploiting children" by having two of their representatives' pictures taken alongside two young Nottingham Sea Cadets members selling poppies, claiming to be protecting them so they didn't "get any hassle from left-wing anarchists and Islamists".
Update: The page has now been reinstated. A Britain First spokesperson said: "Only an hour and a half later, Facebook have re-published our enormously popular Facebook page. We don't know why it was taken down in the first place, but we are in talks with Facebook to see why. We applaud Facebook for reversing their decision and yielding to common sense and fair play."