Britain gives Russia's Mikhail Fridman maximum 6 months time to complete sale of North Sea assets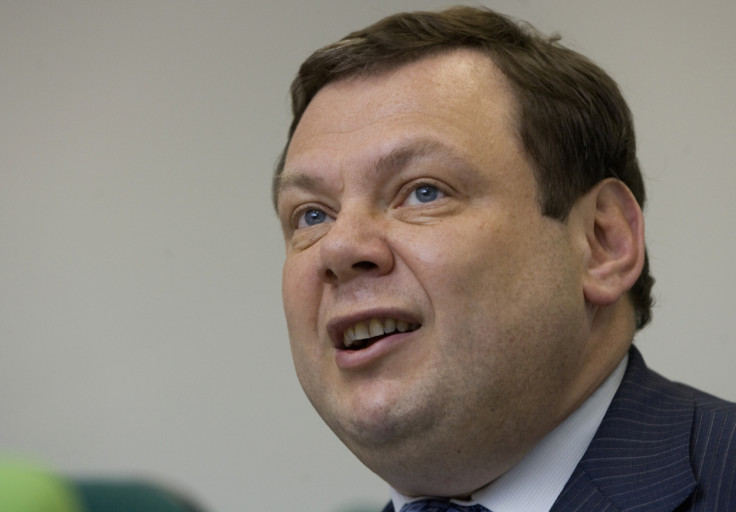 The UK has given Russian billionaire Mikhail Fridman a deadline to complete the sale of the newly acquired North Sea oil and gas assets, as the country fears that further sanctions on Russia could stall operations in the oil and gas fields.
As per an official notification, Fridman will have to complete the sale in the next three to six months.
Britain's Department of Energy and Climate Change said in a statement on its website that the country would use ministerial powers to "revoke Dea UK's North Sea petroleum licences unless LetterOne arranges for a further change of control of the Dea UK gas fields in the North Sea."
Fridman's LetterOne completed the purchase of the Dea oil and gas company subsidiary from Germany's RWE in a deal worth €5.1bn (£3.7bn, $5.4bn) earlier in March. The deal raised concerns for the British government, which was afraid that if Fridman and his company are put on the sanctions list, it may jeopardise field development in the North Sea.
"Under the terms of the licenses held by Dea UK, Dea UK and LetterOne now have three months to effect a further change of control. However, the Secretary of State has offered to extend this period to six months and he awaits LetterOne's response to this offer," the statement added.
On 4 March, London gave LetterOne a week's time to prove that they have the right to keep the deposits in the North Sea, or sell them. Britain has been the first Western government to intervene in a corporate deal over further Western sanctions against Russia.
LetterOne earlier threatened to seek a judicial review if the Dea deal is blocked, but later decided to avoid the risk of being embroiled in a court battle.
© Copyright IBTimes 2023. All rights reserved.