"Britain needs to think longer term" says thinktank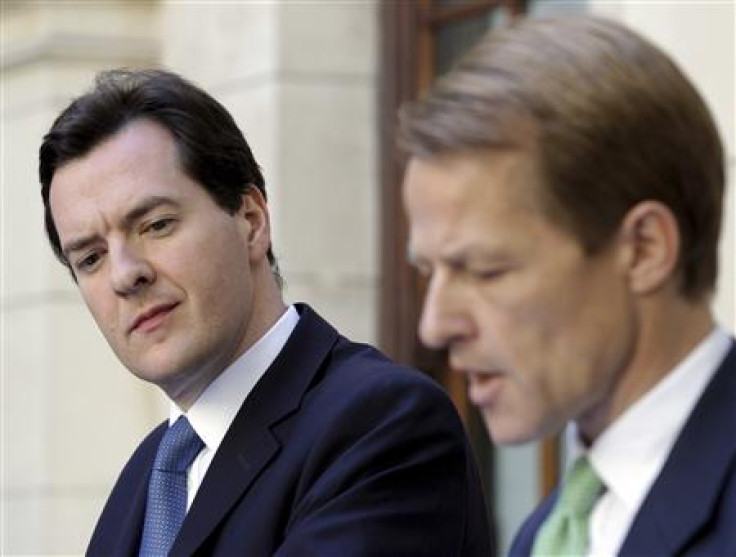 Britain's new coalition government needs to think medium-term says OECD, Organisation for Economic Co-operation and Development (OECD).
"A concrete and far-reaching consolidation plan needs to be announced up front," it said in a report.
Coalition plans so far have announced a savings plan of short-term cuts, including eliminating £340m of Child Trust Funds and cuts to budgets around the country including the Olympics and ID cards.
"A weak fiscal position and the risk of significant increases in bond yields make further fiscal consolidation essential." the OECD added.
Britain has a budget deficit running at 11 percent of GDP and is emerging from its worst recession since the war.
Britain's previous position was based on Gordon Brown's Keynes Theory which stated that governments should continue spending during the recession whilst cutting the deficit over periods of economic stability.
The next announcement by the coalition comes on 22 June where spending plans for 2011/2012 and beyond will be sought.
The Paris-based OECD is funded by countries including Britain and Germany.
They warn that UK fiscal policy is tightly balanced as estimates to the losses in output are still unknown making fiscal contraction hard to predict.
"The underlying fiscal position could be even worse and inflation pressures would build up quicker than expected, forcing swifter and more dramatic policy tightening," it said.
© Copyright IBTimes 2023. All rights reserved.