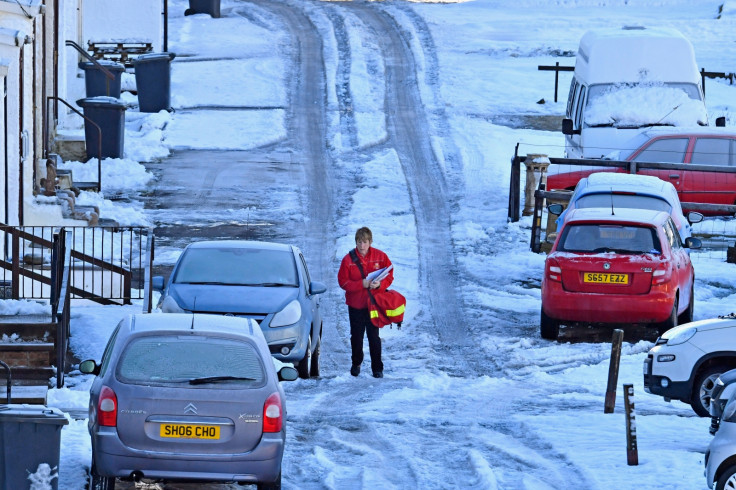 Britons are bracing themselves for what could be the coldest night of the autumn season so far on Tuesday (29 November).
Temperatures dipped below freezing overnight and forecasters are warning that the mercury could drop to -8C in some parts of the country tonight. Frosty conditions sweeping the country have prompted health officials to remind the public that such weather can be fatal.
"Cold does kill, even in places where the temperatures are not at their lowest," said Dr Angie Bone, from Public Health England's extreme events team.
"Now is the time to prepare for the cold weather forecast by the Met Office, and to think of those you know who are older, very young, or have pre-existing health conditions who are particularly vulnerable," she added.
While temperatures were as low as -7.2C in South Newington, Oxfordshire, overnight, Met Office meteorologist Mark Wilson indicated that colder weather could follow and said: "We're pretty confident it will be one of, if not the, coldest night of the autumn so far."
He added: "For the bulk of the country, it's going to be a cold day. Across much of the southern parts of the country we're expecting harsher frost."
While the South has plenty of sunshine throughout the day, northern areas will be cloudier with some patchy rain, the Met Office tweeted.
London could reach 5C while Edinburgh and Manchester could see temperatures of 7C and 3C respectively.
As people prepare for the cold snap, the Local Government Association (LGA) annual readiness survey shows that councils have anticipated the drop in temperatures and stockpiled 1.2 million tonnes of salt to deal with adverse conditions in the months ahead.
"Councils are fully prepared to protect residents and minimise disruption. They are constantly monitoring up-to-the-minute weather reports to make sure they can stay one step ahead of the weather," the LGA's transport spokesman Councillor Martin Tett said.
"We are well prepared for the cold, with 1.2m tonnes of salt stockpiled and a fleet of state-of-the-art gritters ready to be deployed," added Tett.