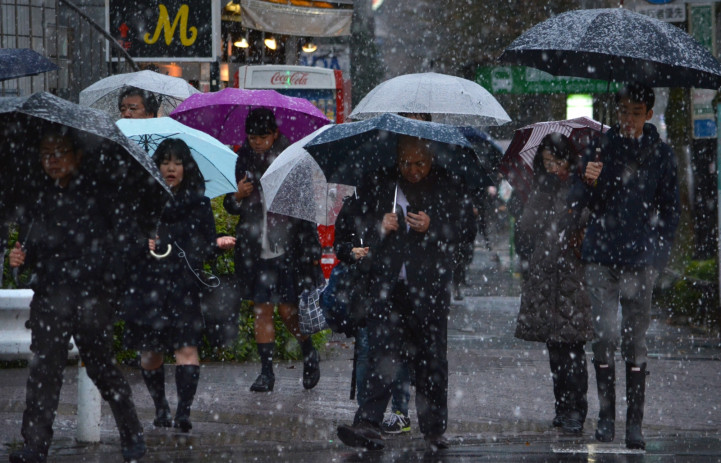 Tokyo saw its first November snowfall on Thursday (24 November) for the first time in 54 years. An unusually cold air mass reportedly brought snow to the capital city of Japan.
Residents were surprised as temperatures at this time of the year normally range from 10C to 17C. Above-freezing temperatures kept the snow from sticking to the land in most places. The snow, however, did accumulate on sidewalks and cars in the far western suburbs of Tokyo. The unexpected snowfall also led to trains running behind schedule in most places.
According to meteorologists, at least 2 cm (1 inch) snow is expected to fall in the city and more in the mountains northwest of Tokyo.
Japan Meteorological Agency warned of possible icy roads as well as accumulated snow on electrical wires and trees, Japan Times reported.
Tokyo Electric Power Co (TEPCO) told Japan Today that electricity demand jumped up to 95 percent of supply capability as of 10am local time as demand for heating increased. Other cities in Eastern Japan such as Yokohoma and Utsnomiya also had snowfall.
The last time it snowed in central Tokyo during autumn was in 1962.