Britain to reopen embassy in Tehran four years after protesters stormed building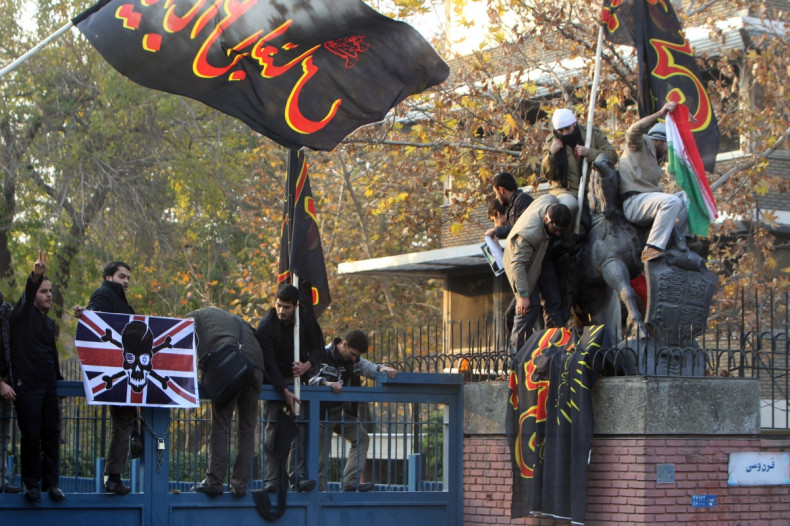 The UK embassy in Iran's capital of Tehran is to be formally reopened four years after it was shut down after protesters stormed the building. Philip Hammond is set to be the first British foreign secretary to make the trip to the capital in 14 years to formally reopen the embassy as part of the recently agreed Iranian nuclear deal.
Hammond is expected to travel to Iran with a handful of companions such as Foreign Office political director Sir Simon Gass, who represented Britain during the Iranian nuclear talks, reported the Guardian. The Iranian embassy in London is also reported to be reopening at the same time. While the trip has not been formally announced, an unnamed diplomatic source told Reuters: "The foreign secretary will travel to Iran to reopen our embassy there."
Hammond is expected to travel to Iran on 23 August. Until a new ambassador is announced, the embassy will be led by Ajay Sharma, who until now has been the non-resident chargé d'affaires, Reuters added.
The embassy in Tehran has been closed since 2011 after hard-liners overran the building in protest at the UK imposing sanctions on Iran. Protesters torched a car and burnt the British flag after climbing over the embassy walls during the protest. Jack Straw was the last British foreign sectary to visit Iran in 2001, just a few days after the 9/11 terror attacks in New York.