British MoD denies claims defence cuts have left Falkland Islands unprotected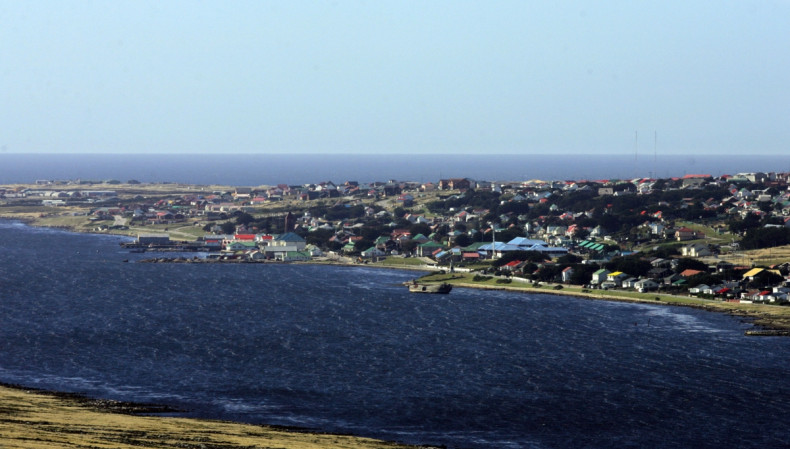 The British Ministry of Defence (MoD) has rubbished claims that the Falkland Islands have been left without protection, due to the absence of a British warship permanently based in the south Atlantic. The MoD defended itself following reports that the Falkland Islands were "without the protection of a British frigate or destroyer for the first time since the conflict in 1982".
According to the report in the Independent, no warship has been sent to the region since the return of a frigate in November last year. This was blamed on a lack of manpower, the deployment of vessels to keep an eye on Russian naval activities and engine issues with the Royal Navy's Type 45 destroyers.
It added that several warships had been confined to port due to a shortage in manpower and technical issues, including HMS Dauntless and HMS Lancaster, which were reportedly docked in Portsmouth.
Rejecting the claims that safeguards for islanders were absent, an MoD spokesman said: "HMS Dauntless and HMS Lancaster are not mothballed and remain very much part of the fleet. The Navy is meeting its commitments from the Baltic Sea to the Gulf and the Falklands remains well-protected via the patrol warship HMS Clyde, a Royal Fleet Auxiliary support ship and around 1,200 personnel operating RAF Typhoons and ground defences."
Shadow Defence Secretary Emily Thornberry offered a damning verdict of the situation and called for it to be immediately rectified. "In one area after another we have seen the impact of the savage cuts made to our armed forces since David Cameron came to office, but even by those low standards, it is unacceptable that the government is failing to provide the protection for the Falkland Islands that has been promised, and that that Islands have a right to expect as British citizens," said Thornberry. By 2015, more than
By 2015, more than 20,000 British army personnel had been cut from the British military – three years ahead of a target set in 2018, during the Coalition government.
A UN commission recently found that Argentina's maritime territory should be expanded by 35%. Buenos Aires pounced on the findings to renew its claims over the Falklands, as this expansion would place the waters of the British Overseas Territory in Argentinian control.