Britain's homeless now outnumber the entire population of Newcastle
At least one in 206 people across England is now classed as homeless, says charity Shelter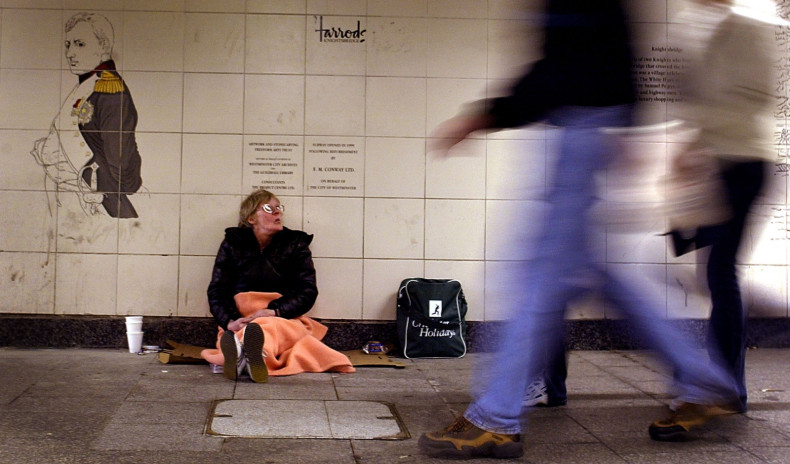 The number of British people trapped in homelessness now outnumbers the population of Newcastle, according to a leading housing charity.
The UK's homeless population jumped by 13,000 to 307,000 compared with a year ago, reveals a new report from Shelter.
That means that there are more people sleeping rough, or in temporary housing, bed and breakfast rooms, and hostels than account for the 296,478 residents in Newcastle-upon-Tyne.
The charity said at least one in 206 people across England is now classed as homeless. It added that the number sleeping on the streets in the UK now totals 4,100.
But survey added that these figures were an underestimate because they failed to include those trapped in "hidden homelessness", people not recorded as needing housing assistance who end up "sofa surfing" with friends and relatives.
The capital has the country's biggest homeless problem, accounting for 31 of the worst hotspots across the nation.
The London borough of Newham recorded the highest ratio of homeless in the UK with one in 25 not living in a secure home in the district. It was followed by the London boroughs of Haringey and Westminster, which have homeless ratios of one in 29 and one in 31 respectively.
Homeless hotspots
Problem hotspots outside the capital include Brighton, which recorded one in 69 falling into this category, while Birmingham reported one in 88 living without a secure home.
Shelter chief executive Polly Neate said: "It's shocking to think that today, more than 300,000 people in Britain are waking up homeless. Some will have spent the night shivering on a cold pavement, others crammed into a dingy, hostel room with their children. And what is worse, many are simply unaccounted for."
She added that the homelessness was "a trap that is tightening thanks to decades of failure to build enough affordable homes and the impact of welfare cuts".
The report partly attributes the rise in homelessness down to the number of people losing private tenancies, which it says has jumped since cuts to housing benefits began in 2011.
The Local Government Association has called homelessness a "huge challenge" for councils, and has lobbied the government for more resources to tackle the issue.
However, the Department for Communities and Local Government said it was investing £950m into programmes that tackle homelessness by 2020, and has already increased the powers of local authorities to deal with the problem in their areas.
A department spokesman said: "We are determined to tackle all forms of homelessness, which includes making sure people in temporary accommodation are getting support to keep a roof over their heads."