Ruth Rose, from Newhaven in East Sussex, has spent most of her life as James. In 2014, she became the oldest person in Britain to have undergone gender reassignment surgery and works around the clock to promote elderly and transgender rights. Despite having turned 82 in May, she has no intention of slowing down.
"I do a lot of voluntary work – almost full time," Rose says. "I changed over from being a male member of the community to a female member and everyone has accepted that. I work for older people, going to meetings, speaking at conferences and doing a lot of local radio. I go swimming in the sea every morning and I have a very pleasant life. I don't have a big pension but you don't need it – you need something that makes life enjoyable and keeps you going."
Rose underwent surgery having lived as a woman for several years. She was previously known as James Rose, a former RAF navigator, mechanical engineer and financial consultant. Although she waited until retirement to come out in public as a woman, Rose had known from a young age she was female.
"From the age of nine I had this strange feeling that I wanted to be a woman and wanted to live as a woman," she says. "But obviously this was during the war years, so you couldn't do much about it anyway. I went into the Royal Air Force and thought the feeling will go away – but of course it didn't. It just got stronger and stronger."
Rose married but kept her transgender secret until 1973, when her wife found out by accident – when she discovered photographs of a woman, who was Ruth, in the car boot. They eventually divorced in 2003. She says: "I took on the responsibilities of a family and a job, and it was only when I got to retirement age that things began to free up and I was able to sort of establish myself more."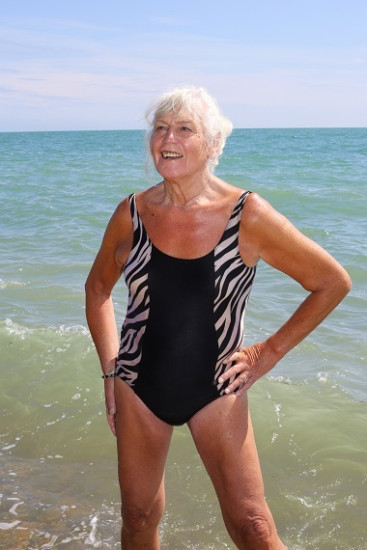 When Rose was treated for arthritis and hip and knee problems, her doctor suggested she underwent gender reassignment surgery. She says: "My doctor said I had been living as a woman for a couple of years now, and asked if I wanted to be sent in for the operation. I thought: 'My god, at my age?'"
Suffering discrimination
Ahead of the International Day Against Homophobia, Transphobia and Biphobia on 17 May, Rose tells IBTimes UK she has experienced very little harassment or abuse.
However, others have been less lucky. A report in 2014 found transphobic hate crimes are on the rise in the UK. In that year, the Metropolitan Police – the largest force in the UK – recorded a 44% rise in offences ranging from GBH to harassment.
"I haven't had anybody in the public raise objections – they just said it was about time I finally did it," Rose says. "The worst that has happened to me in the last 20 years is when I went into a shop once and the young lad behind the counter pointedly called me 'Sir' in front of everybody. Of course my friends were incensed, but I just brushed it off and walked out."
There is still a lot of progress to be made in terms of acceptance, though, she adds. "You can create as much legislation as you like, but better legal rights are no good for anyone if people don't accept those rights," Rose says.
"People like myself are in the public eye and if we behave like upright citizens, good people with something of our own self in us rather than an obsession with gender – we will bring about the changes in attitudes. There is a greater acceptance if someone like myself comes along who is a person first and a transgender person second. People have to become just people."
According to Rose, the term LGBT – lesbian, gay, bisexual and transgender – can be misleading. Many assume transgender people are homosexual, which is not the case. "People are beginning to dissociate gender from sexuality," she says. "Sexual preferences have nothing to do with gender preference. I think the term LGBT will eventually die out and be replaced with a better one.
"Transgender people have had to shelter under that umbrella to get cohesion and support to fight our cause, but in general, we are now splitting. It's not that we disassociate from the term completely, it's just we can now strike out on our own."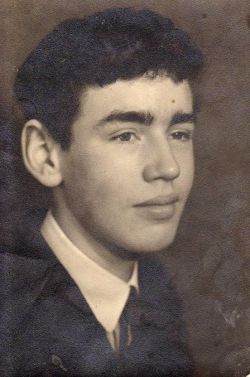 Progress
The Gender Recognition Act came into force 10 years ago, which allowed transgender people to change their legal gender. But there are other issues that need to be addressed, such as discrimination in the workplace. That is something Rose is working on – she is part of a group putting together a course for companies to educate employers and staff.
"Education makes a big difference in helping people understand how difficult it is to transition," she says. "If someone wants to change their gender, then an employer won't stop them working on reception, for example.
"It makes sure they are just as welcome when they meet people in the outside world – customers, clients, that kind of thing – and they are accepted just the same. We want transgender people to be recognised and given an equal place in society."
Even something as simple as filling in a form can be a problem. She says: "You have probably had to deal with hundreds of forms in your lifetime, but nearly all of them ask if you are male or female. I just think, does it matter?"
Rose works predominantly with the elderly, where sheltered accommodation can be a problem for transgender people. She says: "Some are from a different era, a time when this sort of thing was illegal. The majority of people are accepting of you as transgender, but others aren't – so we do occasionally have to sort out people in sheltered accommodation who are being ostracised.
"It is funny because I had a very good friend living in accommodation who I would go to visit and helped out with shopping because she was rather disabled. I got on very well with some of the people who would invite me for fish and chips. But a new person came in and was horrified by me. She started a sort of campaign against me – but she got such short shrift from everybody that she eventually moved!"
But those who aren't accepting are not to blame, Rose says. "They are from an age when being transgender – or homosexual – was illegal," she points out. "At that time, you could be sent off to aversion therapy, a cruel torture to make you feel differently about wearing the wrong clothes. But it has all changed now, thank goodness."