New club for transgender children launches in St Louis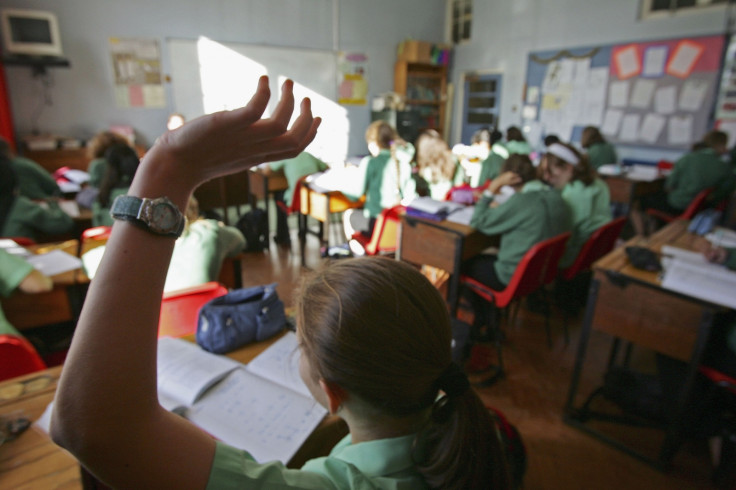 A new club for transgender children has been launched at St Louis Children's Hospital, in the US state of Missouri.
The club holds monthly meetings for around 20 youngsters aged between 5-12, who will be free to discuss their feelings, examine notions of gender identity and meet other children like them.
Children can use whatever gender pronouns or names they wish, and can also express themselves by drawing, playing or dancing, reports Fox2now.
"Teenagers who identify as transgender have support groups that they can attend, but this is the only group in the area devoted to children who are gender independent," Kim Hutton, the group's co-founder, told Yahoo Parenting.
"In their day-to-day lives, they might feel isolated, like they're the only kid going through this. But when they get together, they meet kids just like them, and it's freeing. They can be themselves."
Normalising gender problems
Hutton, who is the parent of a 12-year-old transgender child, founded the organisation TransParent, which provides resources for parents and caregivers of gender independent childen.
"I started TransParent because my husband and I felt so alone, and this was at a time when gender issues weren't as out in the open," she said. "The group grew over the years and now attracts over 100 parents at a time to our regular support group meetings."
"As soon as they arrive, you can see the kids are more open, more comfortable," said Dr Rachael Juehring, a psychologist at St. Louis Children's Hospital who helps run the group.
"The group normalises what they're going through," she told Yahoo Parenting.
"Now that I'm with people who are like me or similar to me and I get to see them once a month – even just once a month – it's wonderful just to know that they're there," George, who was born a girl, told Fox 2.
Jenner's transgender admission
Last month, former Olympian and reality TV star Bruce Jenner announced that she is transgender during an interview with Diane Sawyer.
Almost 17 million people tuned into the ABC two-hour special to watch the interview with the 65-year-old star.
The emotional chat kicked off with a tearful Jenner declaring: "For all intents and purposes, I am a woman," while struggling to hold back tears.
She later added: "My brain is much more female than it is male. That's what my soul is. Bruce lives a lie. She is not a lie. I can't do it anymore."
A documentary about transgender children by documentary maker Louis Theroux aired last month on BBC Two.
© Copyright IBTimes 2023. All rights reserved.