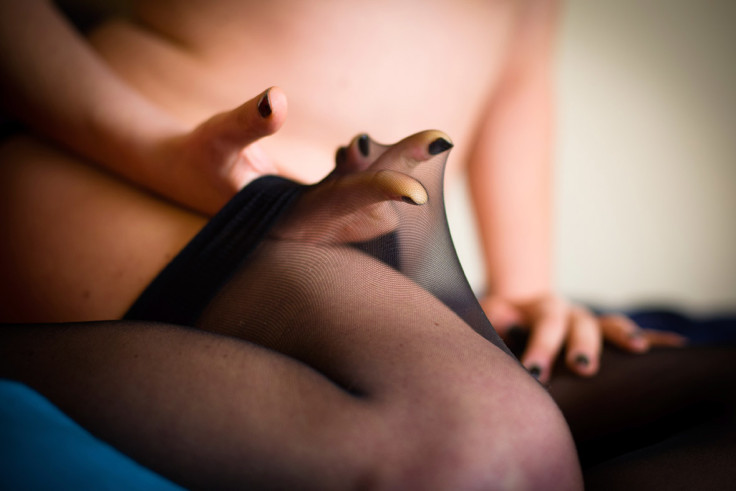 There is little in the way of choice regarding the commercial sex trade. It is a nascent, fermented and ugly business based on hopelessness, unfairly trying to give hope to the desperate and the trading currency in this manipulative game is skin.
Teen runaways are falling victim to domestic minor sex trafficking which some believe is a choice but is really about exploitation. Whether in the UK, Eastern Europe, Asia or beyond, the problem is that the sex industry is just part of a larger web of international human trafficking, encompassing sex and labour slavery across the globe, which the United Nations values at $32bn ($22bn).
To battle this, so-called "safe harbour" laws have attempted to remove the intrinsic culpability that is often laid at the feet of those teenagers caught up in the sex trade. However, it still overlooks the more over-arching problem that teen runaways are using their bodies as the only form of currency they own to navigate and negotiate within a sprawling web of deceit, arbitrage and red tape that prevents them from finding sanctuary or a means to escape.
These safe harbour laws grant immunity from criminal prosecution to minors under the age of 18 engaged in prostitution. The intrinsic logic is that they are not criminals but are in fact, victims, often homeless and runaway teens exploited by malicious, manipulative pimps; it is combination of dire circumstance and impressionable age that makes for such a deadly combination in these scenarios.
Take the US for instance, the average age of entry into the commercial sex trade is 13 years old. Supplementing this finding, over the span of a four-year period, the US Department of Justice gleaned that of 459 investigated and confirmed US sex trafficking victims from 2008 to 2012, more than half were 17 or younger.
It is cases such as these which outreach and charitable organisations come across, having to deal with a myriad of diverse circumstances and which seemingly arise out of relatively innocuous situations, only to become increasingly desperate.
Human rights advocate and campaigner Mandy Sanghera commented on the problem by pointing to two of her own case studies.
Tina, 16, ran away from home and was a victim of grooming, forced to have sex to pay for drugs while Keisha, 17, became involved in a gang in London after running away from home. She started to date an older man who would buy her clothes and cigarettes while Keisha would be forced to pay in kind with sex.
Speaking about the problem in a wider context, Sanghera said: "We need to support the most vulnerable children in society. We need to have better services and we need to believe them and not dismiss what has happened to them. Many end up on the wrong side of the law just in order to survive. Furthermore, child abuse is real and children are being exposed to sex from a very early age. What is more, sexual abuse destroys lives and childhoods and I have no doubt that society as a whole needs greater awareness of such topics."
Survival sex is, quite simply, exchanging one's body for basic subsistence needs, including clothing, food, and shelter and the problem stems from homelessness. More often than not these children (and they are invariably under the age of 18) were often either forced to leave their homes because of dwindling financial resources or ran away to escape an abusive, volatile environment. Lost to the streets, these teens rapidly find that clothing, food, and shelter are far from guaranteed. Without any money or the ability to get a job, many are forced to rely on their bodies as the only commodity they possess.
While survival sex does involve exchanging their bodies for drugs and alcohol, youths are most frequently seeking shelter. After leaving home, they scuttle from location to location, scrambling around to find abandoned buildings, underpasses, riverbanks, and rooftops to sleep at night. When their situations become desperate enough, runaways can end up having sex with someone in exchange for a place to stay, however brief.
The sad and very real fact is that the problem of human trafficking shows no sign of abating. Sophisticated internet growth has brought with it the ability for traffickers and pimps to scour the internet for more susceptible victims and so force sex slavery underground, where law enforcement is not watching. In order to end this problem, we need a comprehensive approach to combating it.