A British actor from Moss Side who left Hollywood and travelled to the Middle East to fight Isis has vowed to avenge the Manchester Arena bombing victims as he bears down on Raqqa.
Michael Enright, who has appeared in Pirates Of The Caribbean alongside Johnny Depp, is fighting in Syria alongside the US-backed Syrian Democratic Forces (SDF).
The principally Kurdish force, that also include Arab tribesmen, opened two holes in the city's 1,200-year-old walls on Tuesday (4 July) with an all-out assault on the embattled city imminent.
Compared to the foreign fighters attracted by the jihadists the SDF have attracted a modest amount of additional fighters from the west, but the 53-year-old Mancunian is a willing combatant.
And Enright says the suicide bombing attack that took place in his home city that left 23 Ariana Grande fans dead at the Manchester Arena has left him feeling as angry as ever.
The assailant, Salman Abedi, a Libyan-born Manchester resident, had purposely targeted children at the UK's biggest indoor concert venue and was believed to have been inspired by Isis.
Enright, said in an interview with The Sun: "I'll give Isis no quarter. I won't expect much mercy from them and I will not give them much mercy, that I can promise you."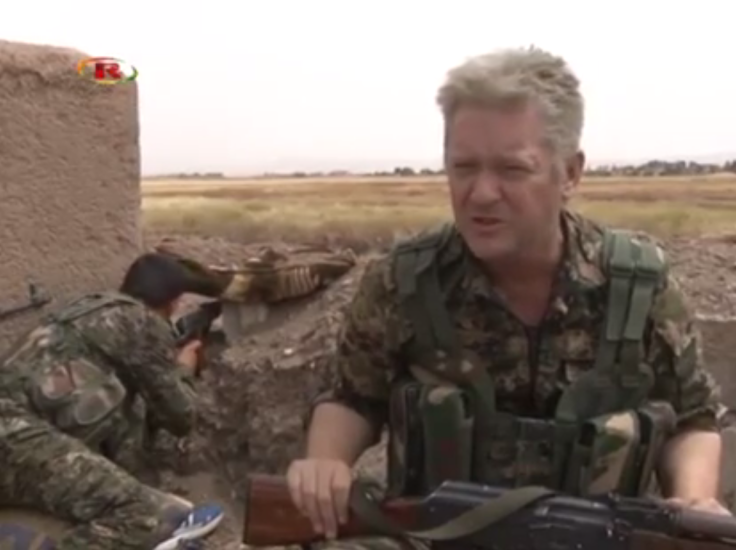 He continued: "The attack in Manchester especially brought a lot of emotions. I'm used to a lot of death, and terrorist attacks, but this was different, it's my home town.
"I was heartbroken because of the age of the targets, those little girls."
Enright who also appeared in Knight and Day (2010) and Old Dogs (2009) was also left stunned by the London Bridge terror attack that left eight people dead after a van and knife attack.
"It might be a bit strange but when I heard about the attack on London Bridge I thought, "I wish I'd been there", he said.
"I'd have grabbed the nearest knife. I don't know which way it would have gone but at least I could have gone for them. It just absolutely hardened my heart."
Enright said he decided to join the battle against the extremists after journalist James Foley was beheaded by Mohammed Emwazi known as Jihadi John in 2015 despite having no military training.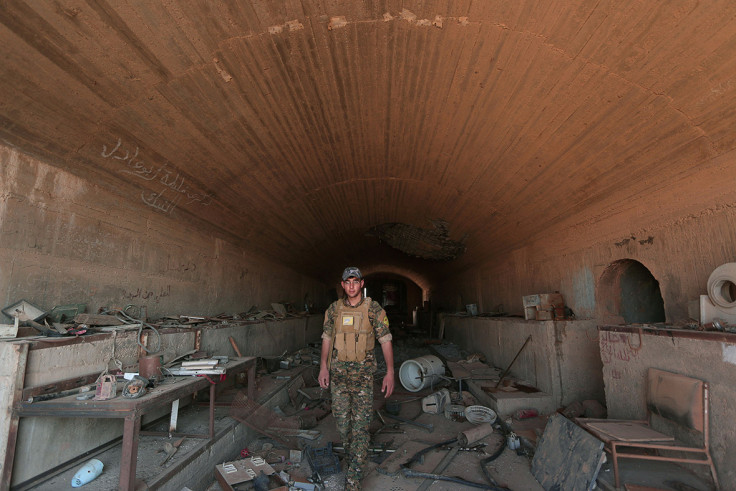 Since joining the SDF fight against Isis the former actor has lost hearing in one of his ears, slept on the ground and gone days without food but he still looks forward to battles.
"This is the most important thing I've ever done with my life," Enright said.
"I'm here fighting with these lads I have a bond with. These guys here would take a bullet for me. They're beautiful people. I love them."