Starving, exhausted and traumatised, civilians continue to emerge from the rubble of Mosul's Old City. Since the final assault to clear Isis from the city began a week ago, thousands of residents have reached the safety of a government-held area. However, many thousands more remain trapped in the city, packed in tightly together with the militants.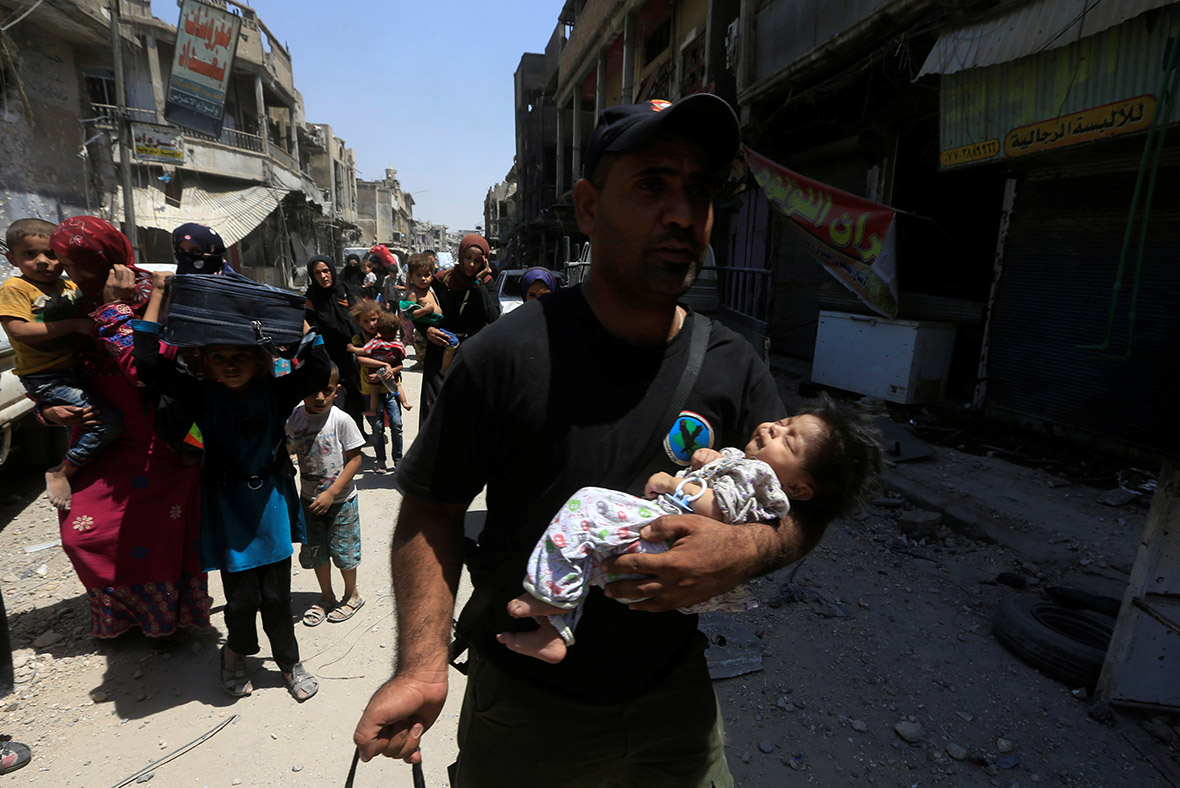 Iraqi forces advancing on foot, house by house, have found terrified families who had been hiding in their homes for weeks as fierce fighting raged around them.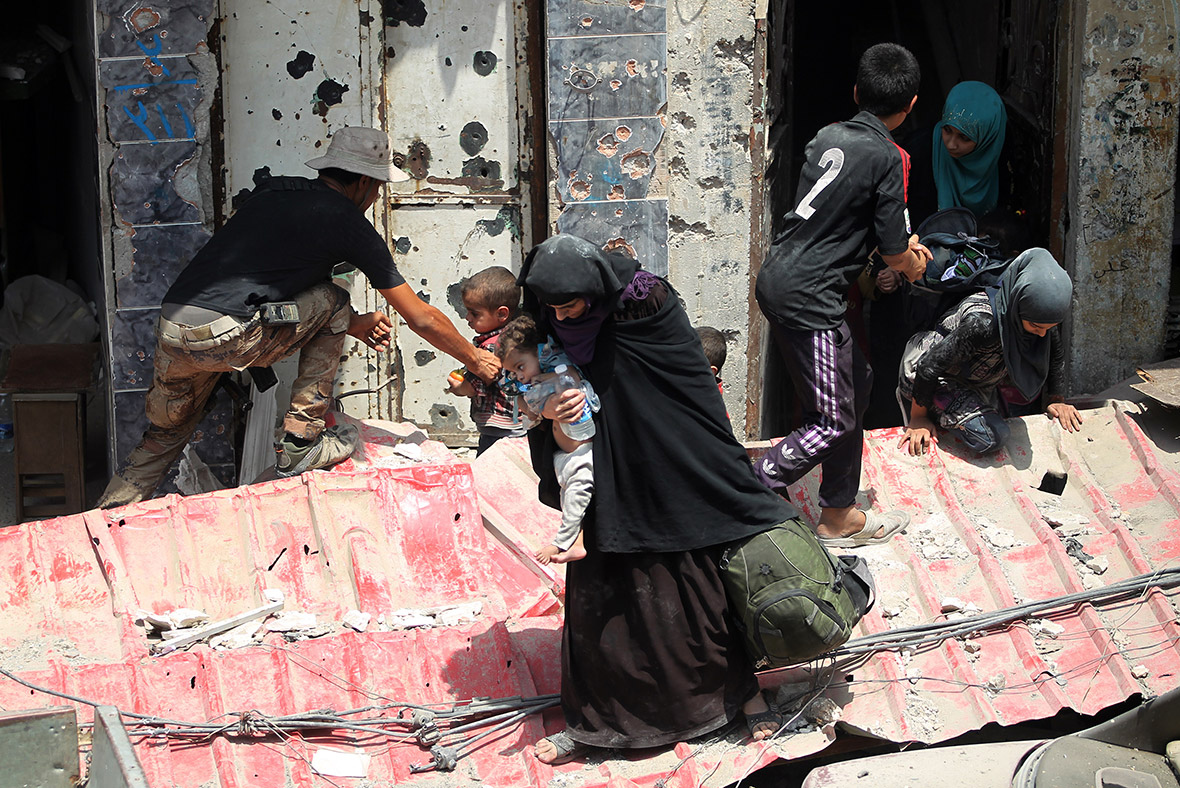 The presence of civilians has led Iraqi forces to slow their advance into the last Isis-controlled pocket of Mosul. "Our problem is the families. They are using them as human shields. Some carry children in their arms," said Ali Adnan Ali, a police officer. A commander from the Rapid Response Division estimated there are 10,000 civilians, including some brought in as human shields. Half of those still in the Old City are believed to be children.
Civilians trapped inside the besieged city, where temperatures have soared to 45 degrees Celsius, have little food, water or medicine. "Civilians have no food, no clean water, and Isis is hoarding all the good food," said one man who managed to flee with just the clothes he was wearing.
The Iraqi military has pushed insurgents into a shrinking rectangle no more than 300 by 500 metres beside the Tigris river, but the resistance has been fierce. The Old City is a maze of narrow alleyways planted with multiple explosive devices by the militants, who are also using drones and suicide bombings.
On Tuesday (4 July) Iraqi commanders called in air strikes on targets just 50 metres away from them. Fighting got close enough at one point for the militants to throw a hand grenade at the troops.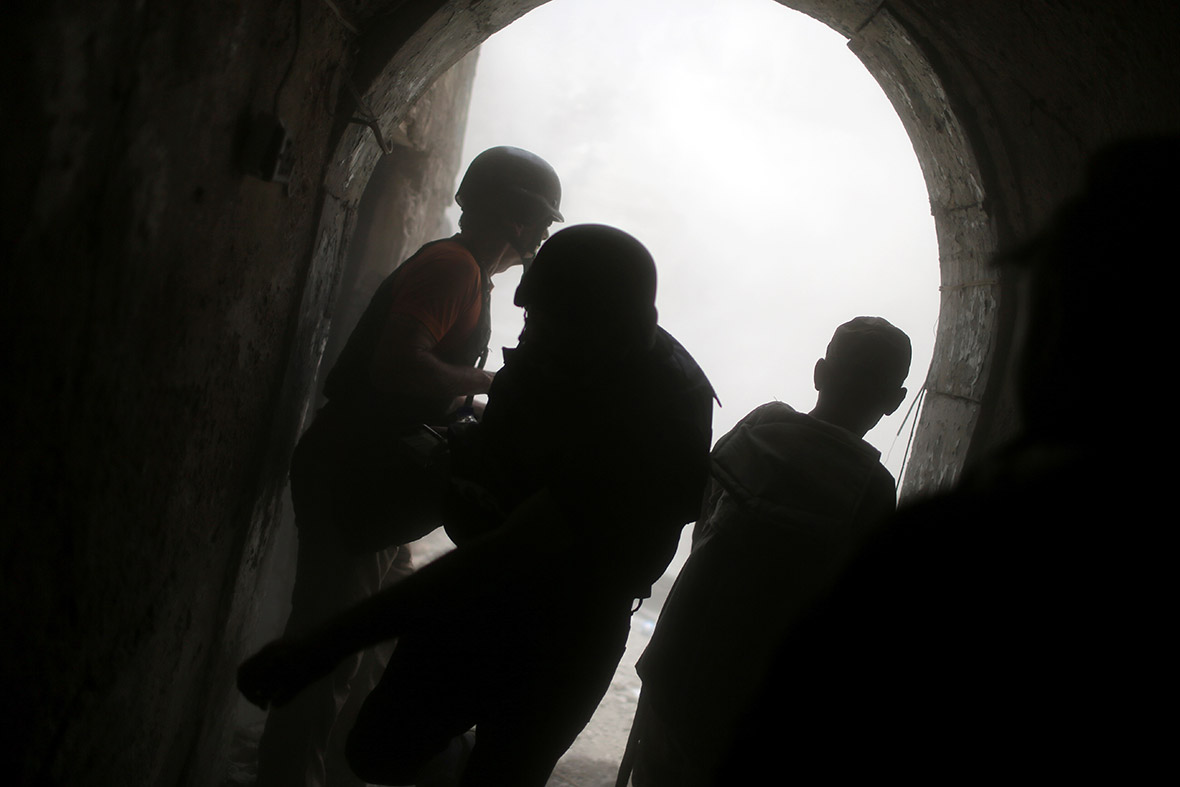 The number of militants fighting in Mosul has dwindled from thousands at the start of the US-backed offensive more than eight months ago to a couple of hundred now, according to the Iraqi military.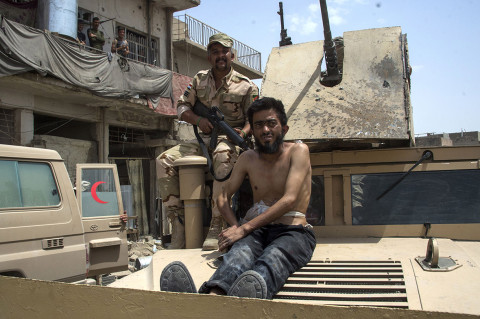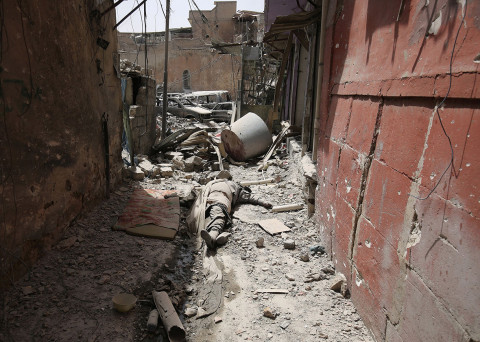 Months of grinding urban warfare have displaced 900,000 people, about half the city's pre-war population, and killed thousands, according to aid organisations.