British actress Lysette Anthony is the latest star to come forward with an allegation of rape by Hollywood producer Harvey Weinstein.
In an interview with the Sunday Times, the 54-year-old Hollyoaks star recounted the incident which happened at her London home in the late 1980s when Weinstein turned up at her flat at 10am.
"He pushed me inside, rammed me up against a coat rack. He was trying to kiss me and shove inside me." She says she pushed him away but he was too heavy. "Finally, I just gave up."
In the interview she said she was left "disgusted and embarrassed" after the "pathetic" and "revolting" assault.
Journalist Charlotte Metcalf accompanied Lysette Anthony, who is a close friend of hers, to the police station last Thursday (12 October) for a preliminary meeting, followed by a formal video evidence. The actress waived her right to anonymity, while telling the story to the paper.
Metcalf said Anthony first told her about the alleged assault about 15 years ago, and that the actress had told only two other people about the assault. It was not mentioned in the report who those two were.
"It was an ugly secret hidden inside her like a tumour. Last week, summoning up her courage, she reported the Hollywood producer to the Metropolitan police."
The Sunday Times said it had forwarded Lysette Anthony's allegations to Weinstein's representatives, who denied allegations of non-consensual sex. "Any allegations of non-consensual sex are unequivocally denied by Mr Weinstein."
The latest accusation against the disgraced studio head comes as Weinstein was stripped of his lifetime Oscars board membership.
Following an emergency meeting on Saturday (14 October), the 54-member board of governors comprising Hollywood luminaries such as Steven Spielberg, Tom Hanks, Whoopi Goldberg and Kathleen Kennedy, voted to "immediately expel" the producer and vehemently condemned his conduct. The academy said its board had "voted well in excess of the required two-thirds majority" to expel Weinstein.
The academy said in a statement: "We do so not simply to separate ourselves from someone who does not merit the respect of his colleagues but also to send a message that the era of willful ignorance and shameful complicity in sexually predatory behavior and workplace harassment in our industry is over."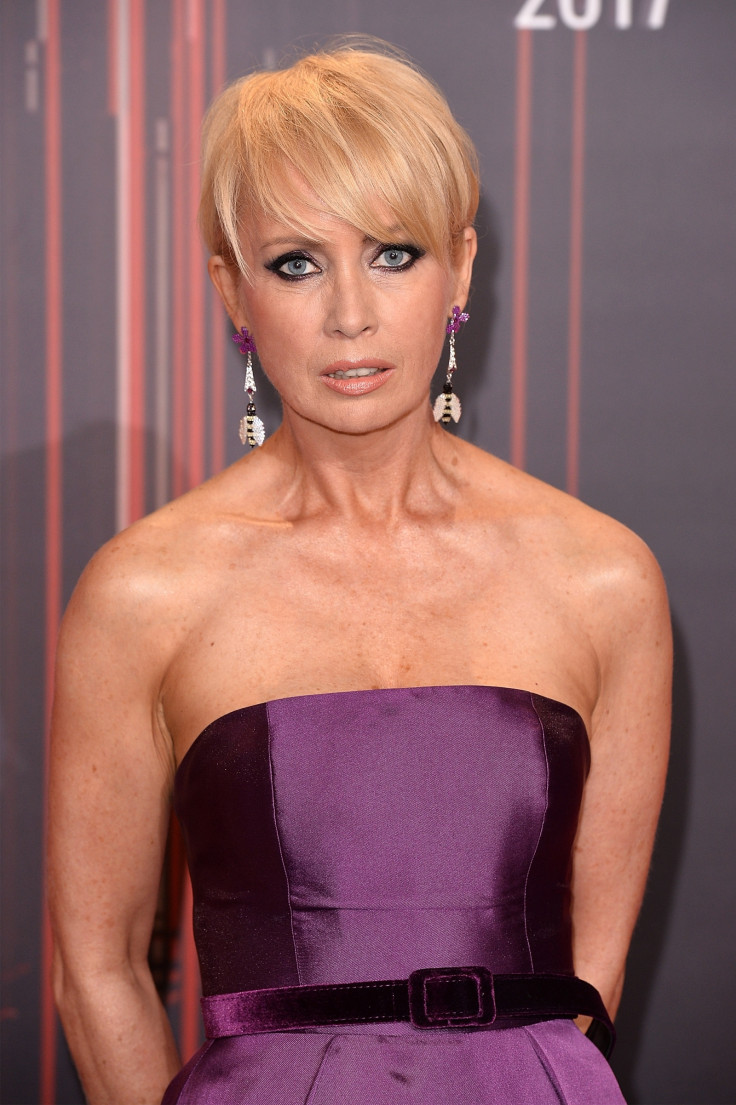 The scandal broke after a New York Times investigation published last week claimed that the Hollywood mogul has been sexually harassing women in Hollywood for more than 20 years.
Over 30 high profile actresses including Rose McGowan, Angelina Jolie, Gwyneth Paltrow, Romola Garai, Kate Beckinsale, Sienna Miller, Myleene Klass, Cara Delevigne, Rosanna Arquette and Italian actress Asia Argento, subsequently came forward, revealing details of "auditions" with the producer in hotel rooms where they were allegedly coerced into inappropriate non-consensual encounters with the studio head and propositioned.
Hole singer Courtney Love revealed that she had been banned by the producer's studio for warning other women in the industry about him.
Separately, Simone Sheffield, the former talent manager of of Canyon Entertainment revealed that Weinstein had once tried to pressure her into leaving him alone with Bollywood star and former Miss World Aishwarya Rai Bachchan.
She recounted the disturbing incident which occurred in 2003 or 2004, when she and the actress were joined by Weinstein at a meeting.
Aware that the movie mogul had a 'bad reputation' for mistreating male and female stars she said she felt a need to stay with Rai Bachchan during a meeting in a hotel room, since the Indian beauty was at the time 'new' to America.
"Ash was new to our country and I wanted nothing bad to happen to her - on my watch. I felt her mom and dad had entrusted her to my care. I took that to heart very seriously," explained Sheffield.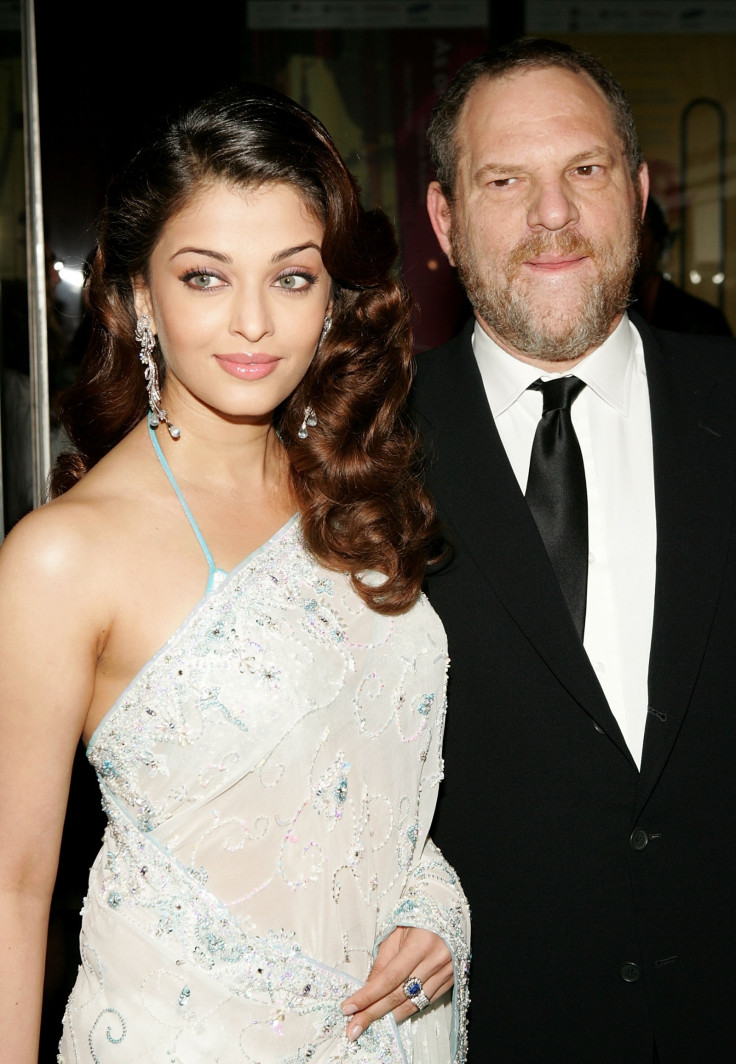 "She'd taken a few meetings with other powerful men and I had no problem waiting outside the room. But with Harvey, I felt strongly about staying by her side," she said.
She said her suspicions were roused when Weinstein kept looking for excuses to be alone with Rai Bachchan.
"The fact that he kept trying to get rid of me, I found to be simply hilarious. "Would you like to wait outside?" "Do you have to use the bathroom?" "Would you like to go get a beverage?" "Would you like to make calls while she and I meet?"
"My reply to each was a solid no," she told DailyMail.com.
She claims that Weinstein was persistent and even when they left , as The Bride and prejudice star walked several steps ahead, he asked Sheffield what he would have to do to get time alone with the Indian star who is widely hailed 'the most beautiful woman in the world.'
Sheffield said she replied: "Kiss my black a**".
Disgusted by his behaviour she later sent Weinstein a pig trough filled with Diet Coke in a bid to make her feelings clear about his conduct, however she revealed she received a thank you from The Weinstein Company, who 'missed the irony'.
The talent manager described Weinstein as creepy but says she was not aware of the extent of his predatory behaviour. "Yes Harvey had a bad reputation with both men (arguments and angry outbursts) and women (aggressive and creepy) but never did the word "rape" ever come into the picture until now," Sheffield said.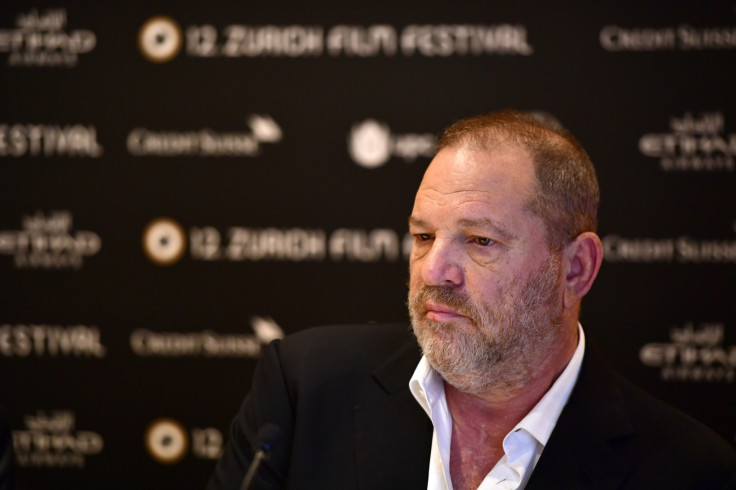 Following a week of shocking revelations that have rocked Hollywood, Weinstein was sacked from his own company over the flood of sexual harassment claims and his wife Georgina Chapman announced she was leaving him. In an interview with The Hollywood Reporter, his brother and business partner Bob Weinstein spoke of his "disgust" at the revelations, describing Harvey's behaviour as "indefensible".
Harvey Weinstein has "unequivocally denied" allegations of non-consensual sex against him and of illegal sexual harassment.