Myleene Klass told Harvey Weinstein to 'f*** off' after he 'targeted her with sex contract offer'
Up to 30 women have come forward to allege Harvey Weinstein of making unwanted advances.
Under-fire Hollywood producer Harvey Weinstein was told to "f*** off" when he propositioned Myleene Klass with a so-called "sex contract", it has been reported.
The 39-year-old former Hear'Say singer allegedly rejected Weinstein during a film festival lunch at Cannes in 2010.
Facing allegations from up to 30 women claiming that he made unwanted sexual advances on them ranging in seriousness from rape to attempting to kiss women and offering them sex.
A friend of Klass told The Sun that Weinstein wanted to silence her with a "confidentiality agreement" as he assumed the pair would have sex.
Klass declined the offer telling him to "f*** off" and left the lunch meeting at feeling "disgusted and angry".
It was said that Klass agreed to the meeting to discuss work after meeting him in Cannes whilst working for news channel CNN.
The interviewee went on: "She thought his intentions were genuine. But as soon as she found out what he really wanted, she told him to f*** off."
Speaking about the incident she told the Daily Mail in 2010: "About six months ago, a newly married Hollywood star asked me to sign some kind of sex contract with him. I just thought, 'Mate, which planet are you from?'"
After the meal Klass said: "Then his PA came over with a confidentiality contract. I just thought, 'Oh my God, your poor wife.' I don't want to be a marriage-wrecker."
The 65-year-old movie mogul has seen allegations by Brits Kate Beckinsale and Cara Delevigne with other A-listers Gwyneth Paltrow, Angelina Jolie and Rosanna Arquette accusing him of sexual harassment.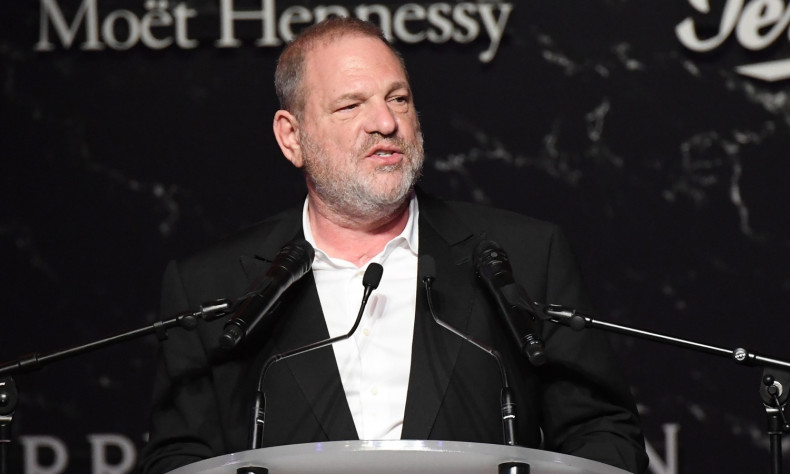 Beckinsale, now 44, said she was targeted by Weinstein when she was just 17 in London, saying that he welcomed her in his bathrobe at The Savoy Hotel. Beckinsale said that she left the room after declining alcohol and rejecting Weinstein's advances "undoubtedly harmed" her career.
On Wednesday (11 October) British model Cara Delevigne told how Weinstein once tried to force her into a threesome with another girl, only for her to leave when he tried to kiss her.
Police forces both sides of the Atlantic opened investigations into Weinstein including London's Metropolitan Police, which is assessing abuse allegations against Weinstein passed onto it by another force, and the NYPD which is reviewing a previously dropped 2004 assault investigation.