British Airways computer systems go down at multiple airports on Monday night
The outage was worldwide and included the Heathrow and Gatwick airports.
British Airways has reported a problem with its computer systems at multiple airports worldwide on Monday night. The delay is said to be relating to BA's check-in system, making passengers experience long boarding lines and flight delays. Some passengers have been reportedly delayed for up to five hours.
The systems went down at international airports across Amsterdam, London, Edinburgh, Newcastle, Denver, Atlanta, San Francisco, Toronto, Chicago, Berlin, San Diego, Las Vegas, Phoenix, Vienna, Rome and Durban. In the UK, BA systems at the Heathrow and Gatwick airports were affected. Customers at these two airports were said to have checked in online.
A BA statement, cited by CNN, read: "Our IT teams are working as hard as they can to quickly fix a problem with our check-in system. We're sorry for the delays some customers are experiencing as they check-in for their flights."
The British airline issued a letter to its customers at the San Francisco airport, explaining the situation. The letter, as cited by Sky News read, "At this time we are experiencing problems with the computer systems. As a result, in order to continue to check-in, in the absence of the computer system, we will be using a manual fallback process.
"Initially, this means the customer service staff need approximately thirty minutes to set the process up in order for it to work effectively and not to delay you later. Once we begin, check-in will be slower than normal, as information has to be recorded by hand."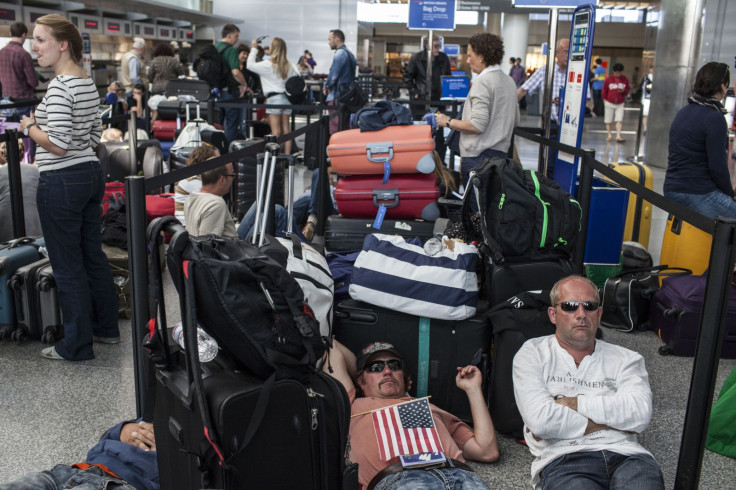 The airline has reportedly already issued an apology. Responding to passengers on Twitter, it said, "We apologise to our customers for the delay and we appreciate their patience as our IT teams work to resolve this issue."
This is not the first time BA's computer systems have gone down in the US. On 29 May, the carrier witnessed a computer system outage at the John F Kennedy International Airport. This had then caused a lot of travel delays to hundreds of its passengers.
Apart from BA, other airlines too have seen similar outages. As recently as last month, Delta Air Lines, saw a similar outage. This had then caused about 2,000 flight cancellations. About three weeks earlier, Southwest Airlines had seen a system failure that had led to the cancellation of more than 1,000 flights.
© Copyright IBTimes 2023. All rights reserved.