British Airways goes live with new homepage and flight booking process
BA is upgrading its website and the beta test version can be accessed only by a select set of customers.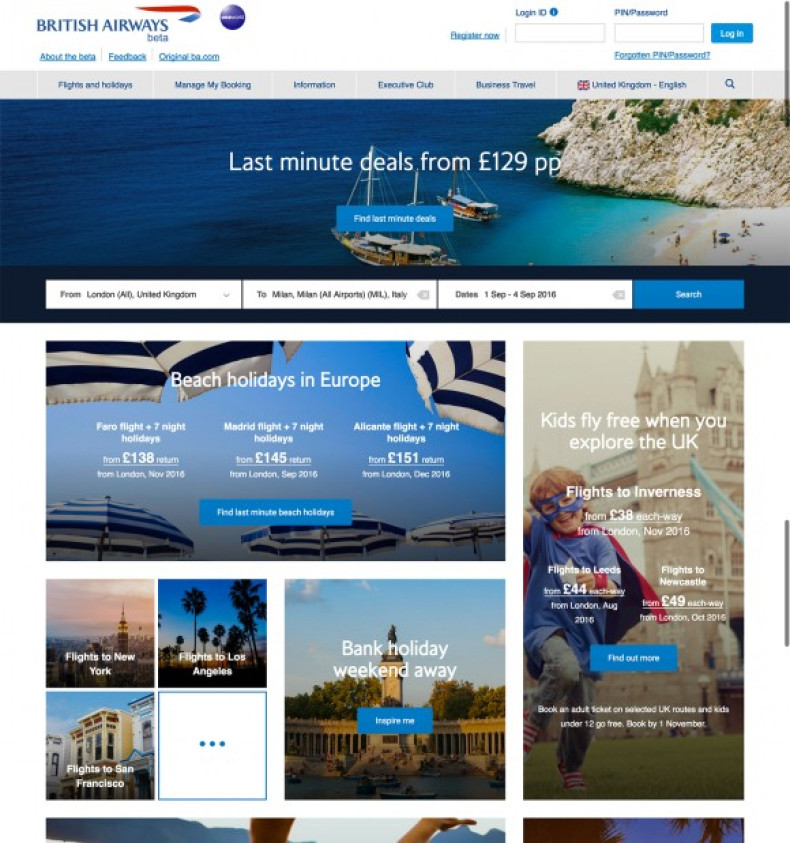 British Airways has gone live with a new homepage and flight booking process. The move is part of a beta test to upgrade ba.com, the UK flag carrier's website, with an intention to make it even easier to use for customers.
In a statement, BA said that its website attracts more than 500,000 users a day and the beta version would test new technologies that are capable of providing a "smoother and simpler booking experience" to its customers on all platforms including computers, tablets and smartphones.
The new homepage has an app-like feature, a cleaner layout, a simple search bar and a drop-down calendar. It will give customers better visibility of the savings they can get on fares and other services such as hotel bookings or car hires, the Harmondsworth-headquartered company said.
This homepage is not open to all at present. Only select customers have been invited to test the upgraded site and will be able to use services related to short-haul flights, with more flights and features expected to be included in the coming months.
"This is a significant milestone in our continuing work to make ba.com better, simpler and more intuitive for our customers. "To make sure we are getting it right for our customers, we have selected at random a small group of them who will be offered the opportunity to opt in to experience the new beta home page, and we will use their feedback to further develop and fine tune the experience for future customers," said Sara Dunham, British Airways' head of marketing and direct.