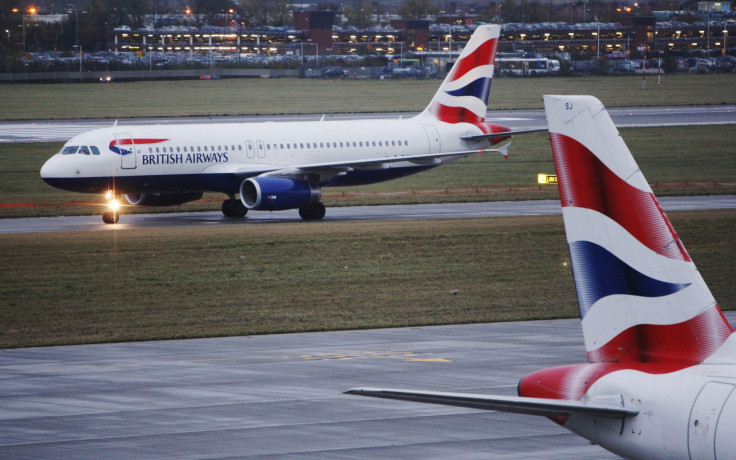 British Airways (BA) are set to hold conciliatory talks with its cabin crew staff, who are planning to strike on Christmas and Boxing Day, conciliation service Acas said on Sunday. The proposed walk-out over pay and conditions could involve up to 4,500 members of the Unite union.
The walkout was proposed as 1,200 members voted in favour of industrial action after cabin crew who are members of Unite rejected a 2% pay rise on Wednesday. BA said the number of those involved accounted for around 7% of its crew workforce.
BA said on Friday it was "appalled" by the vote after it had made an offer of what it called a "fair and reasonable pay increase."
It called the strike "calculated" as it was set to cause "unnecessary" disruption over the festive period.
However, Unite said that those on mixed fleet contracts were being paid £12,000 per year plus £3 an hour flying pay, which was significantly less than the advertised salary of £21,000-£25,000. In reality, they were earning less than the living wage, it said.
The union's general secretary Len McClusky said he was "delighted" that talks would go ahead, but criticised BA's offer. He said: "Given the huge profits BA's parent company made last year, the mixed fleet's calls for a living wage must be heard."
BA staff are those of just one of a number of companies looking to use the festive period to gain additional leverage, as bosses hope to diminish any disruption to service.
Virgin Atlantic staff have threatened to work "strictly to contract" over the holiday period thanks to a dispute over union recognition, meanwhile staff across 18 UK airports had also threatened to walk out in the 48 hours leading up to Christmas Day.
Elsewhere, the Post Office workers said they would strike over changes to final salary pensions, among other issues. The Post Office, however, said it did not expect the impact to be great.