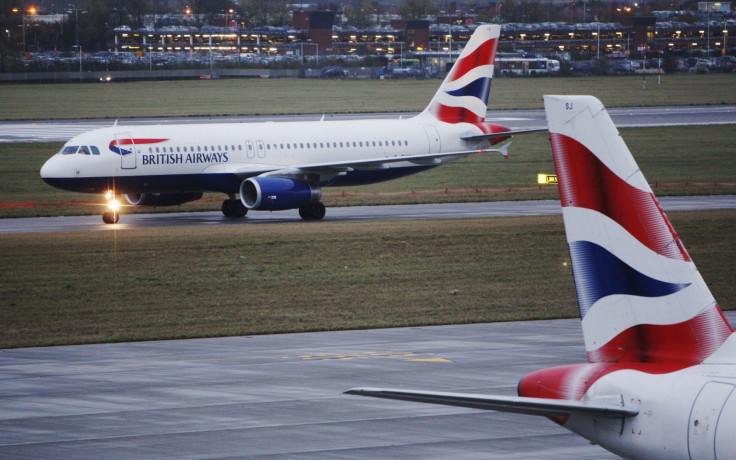 While Southern commuters continue to face travel misery this week, a series of strikes across different companies are threatening to disrupt the festive season.
British Airways passengers are waiting anxious to find out if their Christmas and New Year travel plans will be disrupted over the threat of staff walkout, and Post Office workers have planned industrial action over the next week.
Here is what you need to know about the strikes.
British Airways
Unite, the union representing British Airways cabin crew, has said thousands of staff working for BA have voted "overwhelmingly in favour of strike action over poverty pay and broken promises".
Currently, BA flights are operating as normal, but Unite has suggested a strike may take place before Christmas. The union must give seven days' notice of an intention to strike.
"Unite is urging British Airways to return to the negotiating table and engage with the union in a meaningful way otherwise over 2,500 Unite members who crew long and short-haul routes to dozens of destinations could go on strike after the 21st December," the union stated.
British Airways has released the following statement: "Mixed Fleet Unite represents about 15% of our cabin crew. We remain focused on resolving this issue as quickly as possible without any disruption to customers.
"We would like to reassure our customers that we have a range of contingency plans in place, and will operate the vast majority of our flights as planned, if Unite acts upon the result of this ballot."
You can check your flight status here.
Baggage handlers' strike
Travellers at airports across the UK will be hit by two days of strikes as workers at Swissport, the world's largest ground and cargo handler, go on strike for two days on 23 and 24 December.
Over 1,500 check-in staff, baggage handlers and cargo crew, members of Unite, will walk out for 48 hours at midnight on Friday 23 December in a long-running pay dispute.
Post Office strike
Post Office workers will stage a five-day strike in a dispute over jobs, pensions, and branch closures, which is scheduled to begin on Monday 19 December and include Christmas Eve. Thousands of staff from Crown Post Offices are expected to participate in the walkout.
Shop counter staff will walk out on Monday 19 and Tuesday 20 December and Saturday 24 December, while cash handlers are preparing to strike on Thursday 22 and Friday 23 December, which could cause severe disruption to the service.
Argos
Delivery drivers at Argos's flagship national distribution centre in Staffordshire had threatened a strike over the Christmas period, but it has now been suspended, according to Unite.
The industrial action has now been called off, pending another union vote, after a pay deal was struck during talks.
Southern Rail
Commuters who use Southern services face further travel chaos, with a planned 24-hour strike on Friday 16 December, during which no trains will run. The operator ran no services at all on Tuesday 12 and Wednesday 14 December due to industrial action, forcing tens of thousands of people to find alternative transport or stay at home.
Next week, a second strike will be staged by RMT conductors on Monday 19 December and Tuesday 20 December, but it is expected to cause less disruption.
Strikes will continue over the New Year, with a conductors' walkout by the RMT on Saturday 31 December to Monday 2 January.
There are also disruptions to other rail services for those who have managed to avoid the chaos of the Southern strikes, with services from London Bridge, Paddington and Liverpool Street affected.
Union bosses have warned rail strikes could spread across England, as the disputes over pay and working conditions spread to other train operators. Franchises including London Midland, Northern, Merseyrail and South West may face the same chaos as major upgrades of trains are currently being planned for these lines.