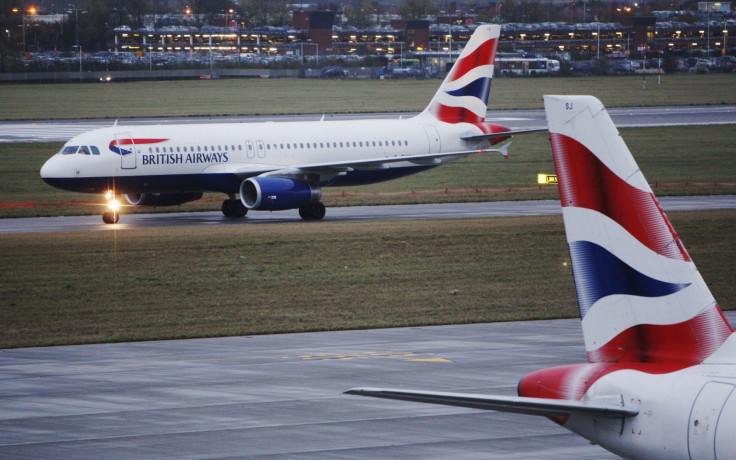 Travel chaos is expected to hit airports across the UK over Christmas after more than 1,500 baggage handlers, check-in staff and cargo crew announced two days of strikes.
Travellers over the festive period are also expected to be hit by separate industrial announced by British Airways cabin crew and Virgin Atlantic pilots.
The airport staff strike will see a 48-hour walk-out by Unite union members on 23 and 24 December.
It comes after a long-running pay and contract dispute with their employer Swissport, the world's largest provider of ground and cargo crew.
The strike, announced on Friday (16 December), is expected to affect 18 airports in total: Aberdeen, Belfast, Birmingham, Bristol, Bournemouth, Cardiff, Doncaster, East Midlands, Edinburgh, Gatwick Glasgow, Heathrow, Leeds/Bradford, Luton, Manchester, Newcastle, and Southampton and Stansted.
Oliver Richardson, of Unite, said: "We appreciate that this is a very busy time of year at the UK's airports and that's why we are calling for the company to engage in constructive talks. Unite's door is open 24/7 for such talks.
"Our members are only taking this industrial action as a last resort in a bid to reach a fair settlement – our members have not had a pay rise since 2014."
Unite members voted by 62.5% to reject a three-year pay deal that would have seen a 4.65% rise in pay, which the union argues is "barely keeping pace with inflation".
They also dispute changes to contracts, which they say would freeze overtime payments.
Separately, a strike threat by British Airways cabin crew, announced on Wednesday, could take place some time after 21 December, with exact dates yet to be announced. Unite said 79% of the more than 2,000 workers who were balloted voted in favour of the action.
In a further blow to passengers planning a Christmas getaway, Virgin Atlantic faces a work-to-rule protest from its pilots from 23 December regarding a union recognition dispute.
Their union, the PPU, said 88% of its members voted in favour on a turnout of 80%.
"It is possible that this may leave some flights not covered for the duration of any action, which has the potential to continue indefinitely," the union said in a statement.