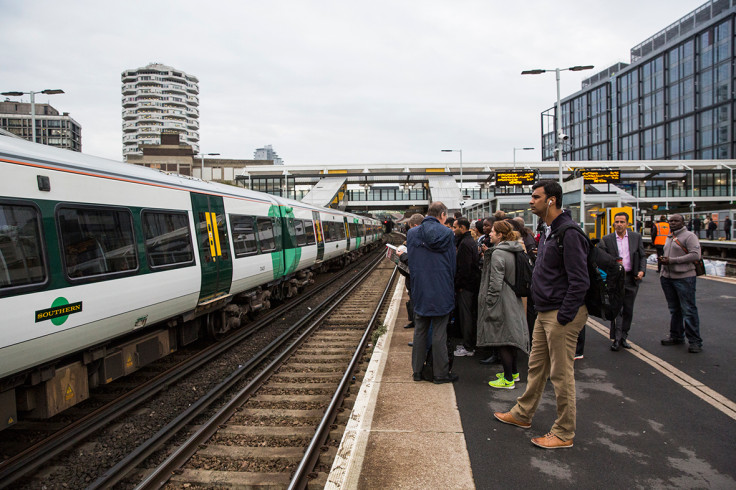 Rail bosses and unions have resumed talks in an attempt to avert a third day of driver walkouts scheduled for Friday (16 December).
The drivers' union Aslef told IBTimes UK that yesterday's discussions had been "positive" but gave no indication that its resolve for further industrial action had weakened. The negotiations are being convened by Acas, the industrial relations arbiter.
Further strikes by Aslef and the RMT, which represents all conductors and 12, are planned for the Christmas and new year period, affecting all of the 2,242 services on the Southern network and the Gatwick Express. Despite a pause in action today (15 December), services were still heavily restricted because trains were not in their correct places and Aslef drivers are refusing to work overtime as part of a separate dispute.
Unions are in a deadlock with Southern's parent company Govia Thameslink Railway (GTR) over the introduction of driver only operated trains (DOO). They claim that DOO trains are unsafe although the Government and independent experts dispute this, pointing to the fact that DOO trains already operate on 30% of UK railways.
Aslef counters that this does not prove their safety and, also, that the proposed extension of DOO trains will apply to trains with more carriages thereby increasing risks.
This morning Go-ahead, which owns 65% of GTR, announced that that passenger revenue from the franchise was expected to be down 4% for the financial half-year.
This will not affect GTR's revenue because it was awarded the Thameslink franchise in 2014 on the basis that the Government would pay the company a fixed fee to run the service while the Government would keep any revenue. This unique agreement was reached because disruptions caused by the rebuilding of London Bridge station made the franchise unattractive to operators.