British Bankers Association: 'Millions Leaving Themselves Open To Fraud'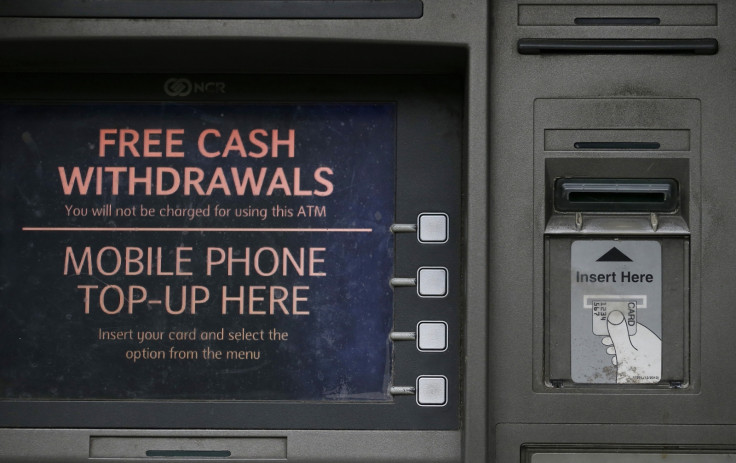 Millions of bank account holders are leaving themselves susceptible to fraud, according to Britain's tops banks.
Industry body the British Bankers Association (BBA) has joined forces with the police to launch a campaign in a bid to bolster the public's awareness of fraud, with the operation highlighting online and phone scams as the biggest threats.
The group has compiled a list of things banks will never ask their customers to do.
The campaign comes after a YouGov poll revealed millions of Britons are leaving themselves open to fraudsters posing as their banks.
Based on the results of the poll, the BBA said eight million people are vulnerable to voice phishing scams, four million may transfer money to fraudsters, three million could potentially carry out "test transactions" and 1.7 million would hand their bank cards to couriers on their doorstep if they had a convincing form of ID.
Anthony Browne, chief executive of the BBA, said: "Being defrauded is a devastating experience for anyone which is why we are launching this campaign. The more people know about fraud, the less likely they are to become victims.
"Our Know Fraud, No Fraud campaign will help you spot some of the tactics used by scammers. Your bank would never send someone to your home to collect your cash or ask you to transfer funds to a new account."
City of London police commander Steve Head, police national coordinator for economic crime, added: "Fraud and cyber-crime is costing the UK tens of billions of pounds each year, causing significant damage to big businesses, destroying smaller businesses and ruining many individual lives.
"Criminals are also exploiting the technological and internet revolution to target people of all ages and from all walks of life with ever more sophisticated and convincing scams, increasingly delivered directly into the home via telephone, mobiles, laptops and tablets.
"The key to creating a safer society and stopping the fraudsters in their tracks is law enforcement working in close collaboration with government and the public and private sector to raise awareness of current and future threats and to disrupt and dismantle the networks and enablers that are facilitating much of this criminality."
The BBA's List of Things That Your Bank Will Never Ask For
Ask for your full PIN number or any online banking password over the phone or via email
Send someone to your home to collect cash, bank cards or anything else
Ask you to email or text personal or banking information
Send an email with a link to a page that asks you to enter your online banking log-in details
Ask you to authorise the transfer of funds to a new account or hand over cash
Call to advise you to buy diamonds or land or other commodities
Ask you to carry out a test transaction online
© Copyright IBTimes 2023. All rights reserved.