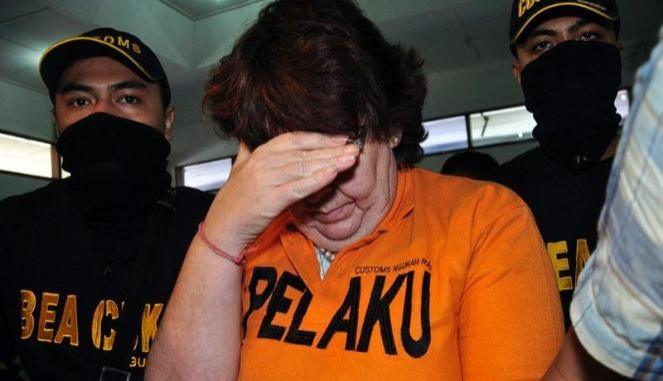 A British grandmother on death row in Indonesia has lost an appeal at the UK's highest court over the lawfulness of government policy not to fund Britons who are facing capital charges abroad.
Five Supreme Court justices in London unanimously dismissed a challenge by Lindsay Sandiford, 57, from Cheltenham. The decision upholds UK policy not to provide funding for legal representation to any British national who faces criminal proceedings overseas – even in capital cases.
The court was told at a hearing last month that Sandiford is effectively without legal representation in Bali as she has "no access to any further private funding".
The Briton's QC, Aiden O'Neill, said she has previously had to rely on the "kindness of strangers" to fund her legal fight against the death sentence.
Sandiford was convicted last year of trafficking drugs into the holiday island of Bali and sentenced to death by firing squad.
She was found with cocaine worth an estimated £1.6m when she arrived in Bali on a flight from Bangkok, Thailand in May 2012.
Sandiford claims she was forced to transport the drugs after her children's safety was threatened by traffickers.
She has until 29 August to lodge an application to the Indonesian Supreme Court to reopen the case and request clemency from the President of Indonesia, for which she requires "a substantial sum", say UK judges.