British hospitality brand F1 Arcade aims for global success by investing £30 million into worldwide expansion
F1 arcade is looking to capitalise on the increased following of Formula 1 across the world with global expansions of its racing experience.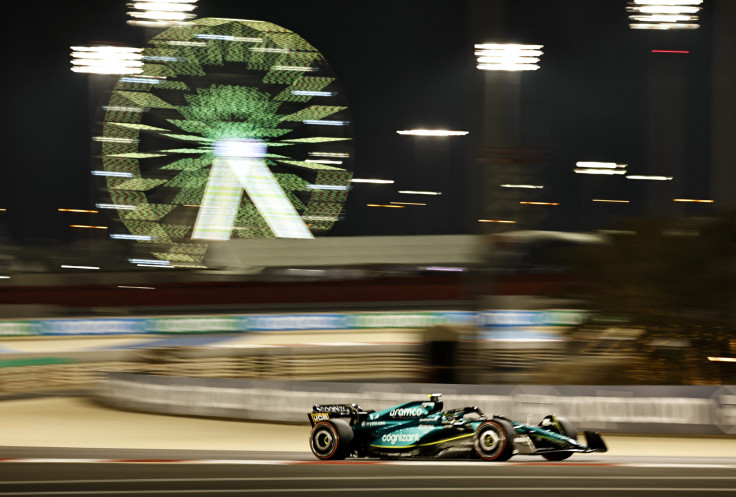 Social hospitality establishment F1 Arcade, known for having the very first official Formula 1 simulator racing experience, is looking at growing beyond its domestic base in Britain and bringing its services to an international scale. Investment worth £30 million has been set aside in order for F1 Arcade's expansion to come to fruition and grow its market.
The investment will go primarily to expansion proposals in the US, as many new venues are set to be built and opened up there. F1 Arcade has the vision to own and control sites across Britain and the US and has already had numerous conversations with known franchise partners around the world from the Middle East, Europe, Australia and other territories.
F1 Arcade is a destination for racing fans to hang out and socialise as there is food and drinks, watch parties for Formula 1 races, private events and most notably the phenomenal simulating racing experiences.
Liberty Media and Formula 1 were two of the leading investors who were drawn to the investment round as well as renowned sector-focused investment company, Imbiba, who participated. Support and participation also came from the CEO of McLaren Racing, Zak Brown and current Formula 1 racers like McLaren's Lando Norris and Williams Racing's Logan Sargeant.
CEO and Founder of F1 Arcade, Adam Breeden, spoke on the delight of being able to collaborate with Liberty Media and Formula 1, whilst addressing the global possibilities of the brand. He stated: "We are truly excited to be working closely with Liberty Media and Formula 1 as equity partners as we drive towards global growth. Not only do we have an exceptional business model and product, but we are excited about the power of the F1 Arcade brand, its appeal to international audiences as well as potential partners around the world."
F1 Arcade as a brand is the right sort of investment for firms to want to align themselves with due to it encompassing popular growing sectors of today such as the sport of racing, with Formula 1 having now reached a completely new level of stratosphere worldwide. Also, competitive gaming, especially with virtual racing, has grown massively, even combining with real-world racing, plus F1 Arcade also has the live socialising experience factor which is hugely popular now.
The first F1 Arcade site was opened in St. Pauls, London, last November and had been a triumphant success with revenue targets constantly being met in fantastic fashion. There are plans for F1 Arcade to open up more than 30 sites across the world by the climax of 2027 and the inaugural US location is set to be opened in Boston next year.
Breeden touched on the positive reaction to the St. Pauls site and what that can lead to for F1 Arcade, plus the plans with new upcoming locations. He commented: "Given the success of the first location and its appeal to such a diverse audience, we believe F1 Arcade has the potential to become one of the most sought-after experiential hospitality brands globally. For now, we are eagerly anticipating the opening of Birmingham UK in late 2023 and our first US site in Boston in early 2024 as well as announcing further locations imminently."
Due to F1 Arcade having access and the rights to the officially licensed Formula 1 brand, they are able to exclusively implement that official IP into the racing simulator, the games and the overall experience. The simulating experience on display is of the highest quality and is tailor-made for passionate fans of Formula 1 and other interested audiences, plus top-class designs and hospitality from around the racing centrepieces.
Current sim gaming experiences at F1 Arcade in St. Pauls include team racing and head-to-head racing. In the near future, there is set to be an individual racing game where players get pitted against racers of a similar skill level and arguably most anticipated, is the Grand Prix mode, where racers will get to experience a practice session, qualifying event and Grand Prix.
As mentioned prior, F1 Arcade's expansion proposals primarily centre around growing in the US market and that opportunity to do so is largely down to the rapid growth of Formula 1 in that country. It is proven by the attendance figures from the US races as last year's US Grand Prix in Austin, Texas attracted a record 440,000 attendance and the Miami Grand Prix sold out all tickets this season with 270,000 attendees, an increase of 30,000 from the previous and inaugural race there in 2022.
Also, a third race is set to be added to the Formula 1 racing calendar as the 2023 season's penultimate race will take place in Las Vegas, Nevada, this November.
The official Formula 1 social media channels have identified the US as its new leading market due to a brilliant increase of 50 per cent from last year. This heavily indicates that Formula 1 will likely grow even bigger in the US in the years to come.
© Copyright IBTimes 2023. All rights reserved.