Prodigy Racing League becomes the first ever e2real sports league with a dozen tournaments arriving this year
Racing Prodigy edges towards merging virtual racing with real-world racing as they ultimately aim to foster more opportunities for emerging motorsport fanatics.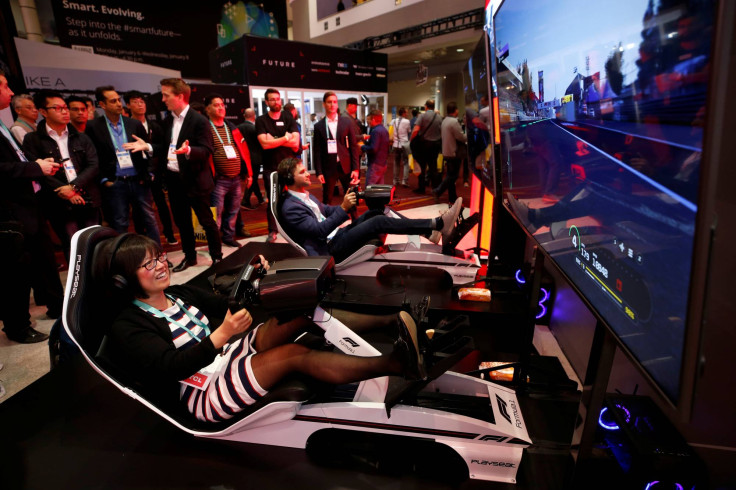 One of the leading sports, media and entertainment properties, Racing Prodigy, has today launched the first-ever e2real sports league with the newly announced Prodigy Racing League (PRL). The league has been formed so that the world of motorsports is more accessible to those aspiring to break into the industry.
Incorporating esports into the landscape of motorsports can open an opportunities for anyone wanting to operate in real-life racing. Also, the financial constraints do not exist to the same level as without esports' inclusion so more underprivileged people will be able to work towards a career that often is regarded as one for the wealthier demographic.
Racing Prodigy has partnered up with four of the biggest gaming titles, iRacing, Street Kart Racing, rFactor 2 plus RaceRoom. The first tournament will see players competing using iRacing's platform on June 19th at the PRL iRacing GR86 Cup Open Challenge.
The participants will be challenged to function the Toyota GR86 Cup car across the virtual track at the well-renown Circuit Zolder in Belgium. Interested participants must be over the age of 13 and can register now for the qualifying rounds whilst those who qualify will compete at the semi-final and final races on July 1st and July 2nd, live-streamed on Twitch.
Esports and real motor racing combined during the COVID-19 pandemic in 2020 as Formula One drivers including Charles Leclerc participated in virtual races and the Ferrari racer came out as the victor in one race.
The idea and influence for an e2real sports league, to merge gaming racing with real-life racing, came from the CEO of Racing Prodigy, David Cook. In the past as Business Development Manager at Mazda Motorsports, Cook organised competitions where sim racers competed and even won against the company's best real racers in actual race cars.
The key aspect which Cook identified was that skills and attributes used for virtual racing in video games can be directly applied to the world of real racing. Here the issue of access to the professional motorsport industry found a solution as esports has now opened the door for many aspiring motorsport enthusiasts.
Esports is heavily popular amongst university students and therefore younger people so there definitely is a large demographic, that will likely include car or racing enthusiasts, who could be moved across into the motorsports industry and pursue a career there.
Cook spoke on how Racing Prodigy is making the motorsports landscape more inclusive and what gamers require to make a breakthrough. He commented: "We are lowering the financial barriers to enter motorsports to the same level of traditional sports. Gamers just need a console, mobile device, or PC with a wheel and pedals to participate in esports tournaments, which is how we open the sport we love from the few to the many."
The Racing Prodigy CEO further touched on how diversity will be brought to the motorsport industry through the company's league. He pronounced: "The PRL is the new home for racers of all backgrounds and abilities, where they can chase their motorsports dreams from the screen to the track. We believe everyone should have an opportunity to participate in motorsports, and today is a momentous step forward."
An announced 12 tournaments across the four partnered racing games are set to take place from June up until October. Fifteen of the best participants from the opening rounds will get gifted with a Prodigy Pass and be granted a place at the inaugural Prodigy Week taking place from October 30th to November 1st.
Here the lucky participants will be able to drive actual Radical SR1 race cars over a two-mile racetrack located at Atlanta Motorsports Park, which was expertly designed by Hermann Tilke, Formula One's leading architect. Here the selected racers will be expertly mentored as they will receive teachings on fitness, communication and crucially racing technique.
A second Prodigy Week is set to take place early next year where a further 35 motor racing enthusiasts will receive a Prodigy Pass. The 50 combined Prodigy Pass winners attending this year and next year's Prodigy Week will be up for the PRL draft.
PRL teams will be able to select their most desired drivers from the draft and sign them onto its team. The racers are slated to receive a paying contract where they will go head-to-head with other racers in the very first PRL real-world racing series next year in the United States.
Racing Prodigy has struck deals with three official partners for the PRL which include SIM-LAB, GRID Engineering and Asetek SimSports. These partners are providing support for the virtual sim racing space and tournament winners will be in luck as they will receive prizes that consist of the partners' quality and game-changing products.
© Copyright IBTimes 2023. All rights reserved.