British Isis suicide bomber 'was former Guantanamo Bay detainee handed compensation'
Ronald Fiddler is believed to have detonated a car bomb at an Iraqi army base in Tal Gaysum
A British Islamic State (Isis) fighter who died in a suicide bomb attack against the Iraqi Army in Mosul was a former Guantanamo Bay detainee who was paid compensation by the UK, say reports.
A Muslim convert named Jamal Al-Harith has been reported my multiple organisations as a man who two days ago detonated a suicide car bomb at an Iraqi army base in Tal Gaysum, south-west of Mosul.
Identified by the extremists under his nom-de-guerre Abu-Zakariya al-Britani he was born Ronald Fiddler in Manchester but changed his name when he converted to Islam.
The BBC say they have seen Isis registration papers signed by Fiddler in April 2014 when he crossed into Syria from Turkey to fight for the terrorists.
The Daily Mail reported in 2015 that Fiddler was handed £1m ($1.247m) by the UK after being returned from the US military jail in 2004.
In a video release by the extremists Fiddler was filmed driving a car packed with explosives at an army position in near Tal Kaisoum village, which was retaken by pro-government forces on Sunday. It is not known how many soldiers died or were injured in the attack.
The father-of-four had travelled to the Pakistani city of Quetta, he claimed, for a religious holiday. A few day later the US invasion of neighbouring Afghanistan began and he was reportedly detained near Iran, and handed to the Taliban.
The 50-year-old was released from Guantanamo after a high profile campaign by the then Labour Home Secretary David Blunkett who said Fiddler posed no further threat.
A message from Isis accompanying the video, translated by the monitoring group SITE Intelligence, read: "The martyrdom-seeking brother Abu Zakariya al-Britani, may Allah accept him, detonated his explosives-laden vehicle on a headquarters of the Rafidi army and its militias in Tal Kaisoum village, southwest of Mosul."
Abu Zakariya is believed to be one of 850 Britons that have travelled to the Middle East to fight. Of those, authorities believe just under half have returned to the UK and approximately 15% are dead.
A Foreign Office spokesman said: "The UK has advised for some time against all travel to Syria, and against all travel to large parts of Iraq.
"As all UK consular services are suspended in Syria and greatly limited in Iraq, it is extremely difficult to confirm the whereabouts and status of British nationals in these areas."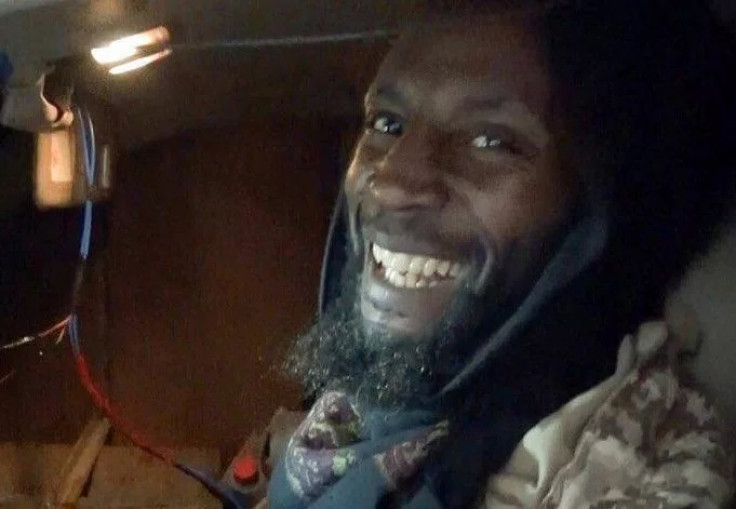 © Copyright IBTimes 2023. All rights reserved.