A British former Guantanamo detainee who was rewarded with £1m ($1.2m) from the UK government following his release is reported to have been responsible for a suicide attack in the Iraqi city of Mosul.
Muslim convert Jamal al-Harith, who was born in Manchester as Ronald Fiddler, is said to have carried out the attack at the army base in Tal Gaysum on 19 February. Isis claimed responsibility.
Jamal al-Harith fact file
Born 20 November 1966
Birth name Ronald Fiddler
Detained in Guantanamo Bay for two years
Released in 2004
Reported to have died in suicide bomb in Mosul
The terror group released an image of a smiling man who they say was responsible for the suicide bomb, under the nom de guerre Abu-Zakariya al-Britani. Family members, as well the BBC and Channel 4 News, identified the man as 50-year-old al-Harith.
Who is Jamal al-Harith?
Al-Harith was born on 20 November 1966 in Manchester, England, to Jamaican-born parents. He converted to Islam in his late 20s and is said to have widely travelled across the Muslim world.
He also spent time in Australia after travelling there to meet a woman who he had begun speaking to online. He returned back to Manchester in July 2000 after the relationship ended. During his time in the UK, he worked as a web designer.
Why was al-Harith in Guantanamo Bay?
In 2001, al-Harith travelled to Pakistan for what he claimed was for a religious holiday. While there, he made the decision to travel to Iran via Turkey as he felt there were some hostility to British people in Pakistan at the time.
He was detained by Taleban forces in the Afghanistan city of Kandahar, who suspected him to be a spy because of his British passport. After the Taleban fled the city, he was advised to remain in the cell to get fed and treated well by the Red Cross until he could be repatriated.
However, he was not allowed to leave Afghanistan by US forces who were suspicious of his travels. According to his Guantanamo files, he was eventually flown to the detention camp in Cuba as he was expected to have "knowledge of Taliban treatment of prisoners and interrogation tactics" because of his time in a Taleban jail.
How long was al-Harith held in Guantanamo?
Al-Harith spent two years in the camp, during which time he claims he was subjected to a series of beatings, held in painful "stress positions" for many hours at a time, sleep deprived and forced to eat food which the markings showed were "10 to 12 years beyond their usable date".
In September 2002 Michael Dunlavey, the major general who was then Guantanamo commandant recommended Harith be released "on the assessment that detainee was not affiliated with al-Qaeda or a Taliban leader". He was eventually released from the camp in March 2004, after which the then-Home Secretary David Blunkett assured he does not "pose a threat to the security of the British people".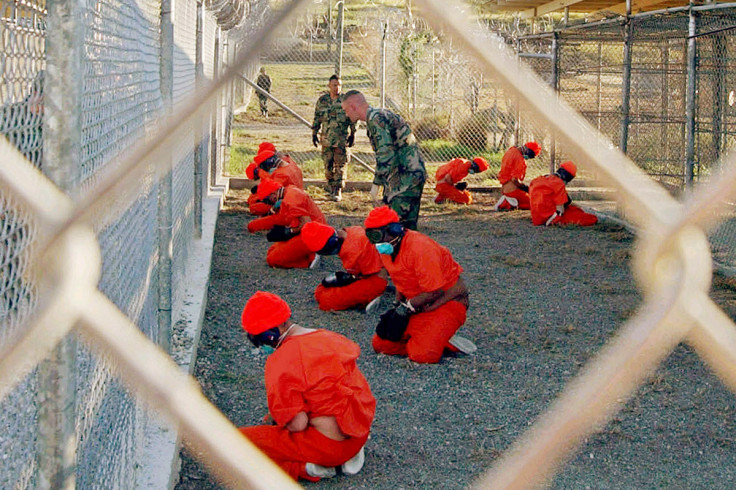 Following his release, he was reported to have received £1m compensation from the UK government for the treatment he received while detained at Guantanamo. He claimed British agents knew or were complicit in his mistreatment.
In a statement after he was freed, al-Harith said: "The irony is that when I was first told in Afghanistan that I would be in the custody of the Americans, I was relieved at that point as I thought that I would then be properly dealt with and returned home without much delay. I knew that I had done nothing wrong.
"I have never been in any kind of trouble with the law and have never engaged in any kind of fighting or planning or participating in any kind of violence or terrorist behaviour."
He and three other Britains released from Guantanamo – known as the Tipton Three – failed in their attempts to sue the US government for millions of pounds in 2004.
When did al-Harith join Isis?
Despite his high-profile, al-Harith was able to travel to Syria to join up with Isis after travelling through Turkey in 2014. His wife and family are reported to have travelled to Syria to attempt to persuade him to return to the UK.