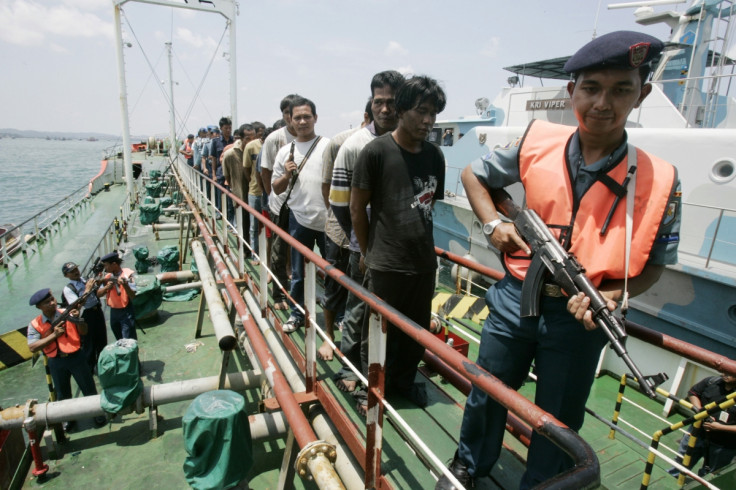 British journalists Neil Bonner and Rebecca Prosser have been held guilty by a court in Indonesia for illegally filming a documentary on maritime piracy in Southeast Asia. They have been sentenced to 75 days in jail and fined about £1,600 ($2,500). The two were arrested by the Indonesian navy off the island of Batam on 28 May.
"What they did was a misdemeanour rather than a criminal act," Aristo Pangaribuan, the lawyer representing the journalists, told the BBC. They were working for London-based production company Wall to Wall and the trip was funded by National Geographic.
Journalists wanting to report from Indonesia need a special press visa. Bonner and Prosser, however, only had a tourist visa for the country. The two have already been held for four months most of which was under house arrest and were recently shifted to a prison. It is unclear at this point whether they will have to serve all the 75 days or their time served will be taken into consideration. A final hearing is scheduled for Thursday (5 November).
"Neil Bonner and Rebecca Prosser are well-respected documentary filmmakers working for Wall to Wall in the UK. They travelled to Indonesia to film footage for an episode of a National Geographic factual television programme, looking at the good work done by law enforcement agencies in the Malacca Strait to combat piracy. But a trial process began against them in which they have fully cooperated. We are in constant touch with their families as well," said a spokesperson for the Wall to Wall.
Reporters Without Borders, a press freedom advocacy group, said nine Indonesians are also facing a possible two-year jail term or a large fines for helping film the unauthorised documentary. Violation of Indonesian immigration rules carries a possible five-year jail term in the country which still has draconian immigration laws.
In the past, Indonesia has deported foreign journalists or given shorter prison terms. Last year two French journalists were victims of Indonesia's immigration laws when they were convicted of misusing an entry visa to do a report about separatists in the eastern Papua region of the country.