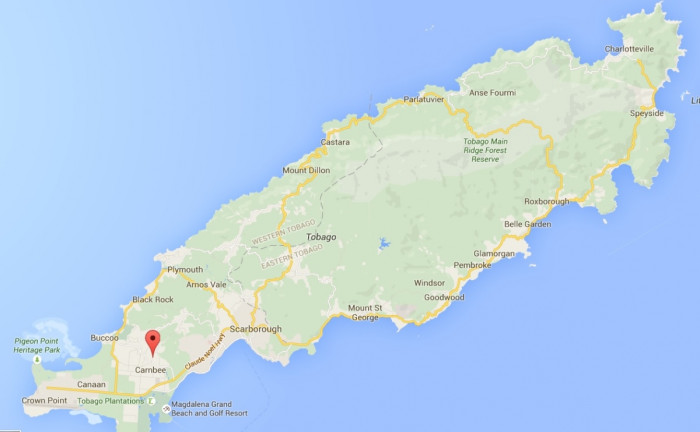 A British-born lawyer and his Trinidadan wife have been found hacked to death at the couple's home in a middle-class suburb of Tobago. Richard Wheeler, 73, and his wife Grace, 67, a real estate agent, were found by a yard attendant at their home in Carnbee. Their deaths bring the number of expatriates murdered on the island since 2008 to nine.
According to local reports, the attendant discovered Grave on her back on the couple's lawn at about 11 am local time on Tuesday (20 October). Police were called to the property and they found the body of Sheffield-born Richard in the living room.
Trinidad and Tobago Police Service (TTPS) said the motive for the attack appears to have been robbery. A senior officer told the Trinidad & Tobago Guardian the scene was "gruesome and very bloody." Mr Wheeler's body had been hacked at several times, while Grace's throat had been cut.
"An initial assessment suggests robbery as the possible motive, as the bedroom and living room areas were ransacked," said the TTPS in a statement. "However, all avenues are being explored and all leads pursued."
Neighbours told the T&T Guardian the couple had been robbed several times and their home was fitted with security cameras monitored by Blink Vigilance. The Wheelers are also said to have owned dogs. Mr Wheeler worked for law firm Lex Caribbean on the island.
There have been a number of similar attacks on expat couples in Tobago in recent years. These include the murders of Germans Hubertus and Birgid Keil in 2014, and Swedes Anna Sundsval and companion Oke Olsoon in 2008. In 2009, Britons Peter and Murium Green were mutilated in a brutal attack and left to die, but both survived. That same year, German Peter Taut was also murdered nearby.
Tobago Division Supt Garth Nelson said: "The complexion of Tobago is changing, not that it is becoming crime-ridden but everybody needs to be more alert, more receptive, be aware of your surroundings and be aware of people who you allow into your place, both as tenants and cleaners as the case may be."
A Foreign Office spokesman said: "A British national has died in Tobago on 20 October. We are in contact with the local authorities and stand ready to provide support to the family at this difficult time".