Nicki Minaj Pays Homage to Native Trinidad for Pound the Alarm [VIDEO]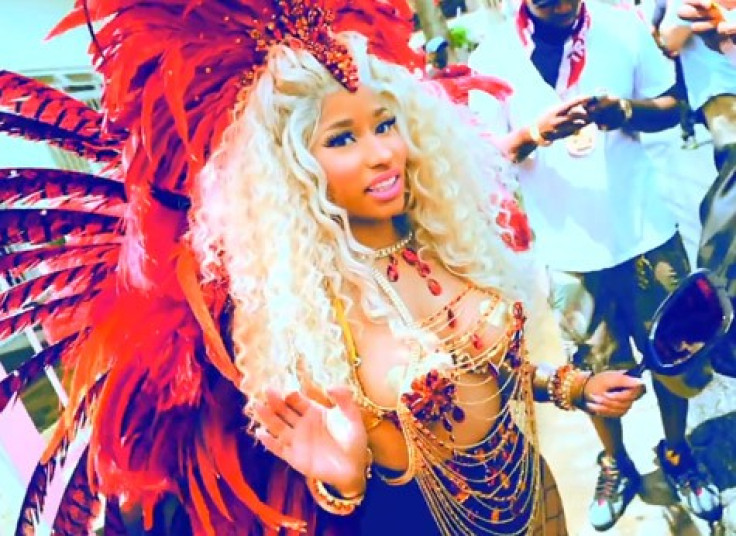 Nicki Minaj has returned to her Trinidadian roots in the explosive music video for her latest single Pound The Alarm.
In the four-minute video to the dance-influenced track from the Young Money rapper's second studio album, the 28-year-old star shakes her tail-feathers and goes carnival-crazy on the streets of the Trinidad capital with some of the best dancers in the country.
Her carnival costume includes a rhinestone-studded bra and shorts, bright feathers and feather leg accessories.
The clip, directed by Benny Boom, was filmed in Port of Spain against exotic backdrops and explosions of colour.
The VMA nominee's curly, bleached blonde hair adds to her extravagant look.
The video also features fire-breathers, revellers painted head to toe in blue, and fireworks.
Pound The Alarm is the fourth single to be released from Minaj's second album Pink Friday: Roman Reloaded.
© Copyright IBTimes 2023. All rights reserved.