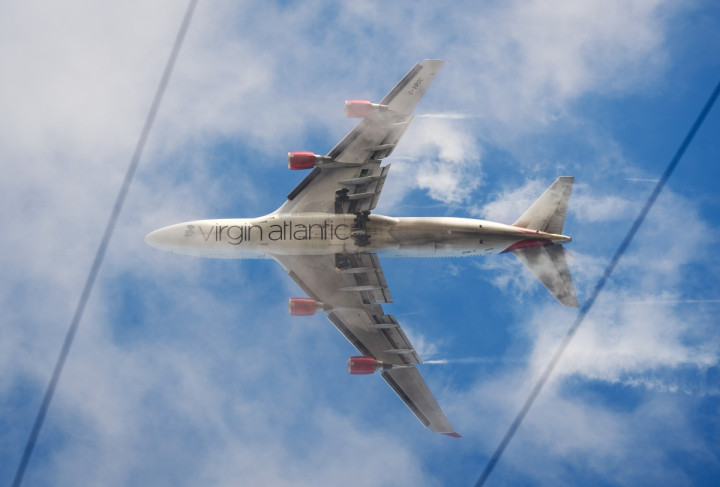 A British man "lost control" on a Virgin Atlantic flight from Hong Kong to London on Monday morning, forcing the plane to turn around in mid-air.
The 26 year-old man, who has only been identified as "Robert", was on the 13-hour flight to Heathrow for just one hour when he became "disruptive" and "disturbed", tweeted a fellow passenger.
He was shouting and refused to follow instructions from cabin crew staff. Fashion blogger Emma Charlotte took to Twitter to describe the "nightmare" flight, writing: "A man was either on drugs or mentally ill, attacking staff, thinking they were taking him to space. All very scary."
A police spokesman in Hong Kong told Associated Press: "The foreigner didn't follow instructions from staff on the flight. He was shouting… When the flight returned to Hong Kong, the man was arrested for violating aviation security ordinance and was sent to Princess Margaret Hospital."
The plane was forced to turn around and head back to Hong Kong International Airport after 90 minutes, said Virgin Alantic.
A Hong Kong airport authority spokeswoman confirmed that Flight VS201, an Airbus A340 carrying 240 passengers and 16 crew, had departed at midnight.
Stranded passengers were put up in Hong Kong hotels and will fly out again tonight.
In a statement, the airline said: "Virgin Atlantic can confirm that due to a disruptive passenger, VS201 to London Heathrow returned to Hong Kong and was met by authorities on arrival."
Hong Kong police said on Monday that the man had not yet been charged.
Authorities were unable to confirm whether the passenger was still in hospital and what treatment he had received. The jet had been due to land at Heathrow at 5.25am.