The British military is using its hackers to launch cyberattacks against the Islamic State in Mosul as US-backed forces launch a massive offensive against the terror group in its last Iraqi stronghold.
Secretary of Defence Michael Fallon said the military was launching the online attacks against Isis in support of the offensive against militants in the Iraqi city of Mosul.
"[I] can confirm we are using offensive cyber for the first time in this campaign." He was quoted by the Associated Press as saying.
Fallon didn't go into any further detail but the statement appears to show leaders are tentatively being more open about the use of hacking on the battlefield.
Britain has been supporting US-backed Kurdish and Iraqi forces as they continue their offensive on Mosul, the largest military operation in the country since the withdrawal of the mainstay of US troops following the 2003 invasion.
UK Special Forces along with their American counterparts have been present on the front line during the assault, directing air strikes. Iraqi forces have said 1,000 of their own Special Forces have been deployed, forming the vanguard of the attack on Islamic State positions.
Despite an onslaught of suicide bomb attacks by the Islamic State and fierce resistance from the militants as coalition forces advance through Isis-held villages surrounding Mosul, they have taken control of the town of Bartella, about 15 kilometers (nine miles) from the edge of Mosul.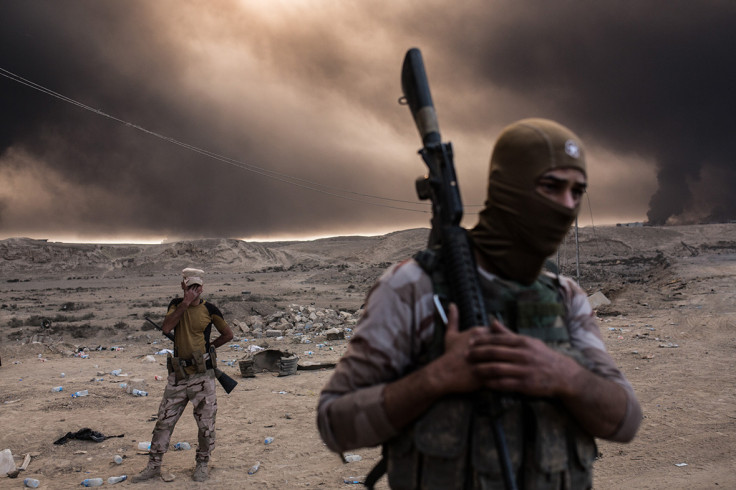 US-backed forces have said they expect a drawn out battle of weeks and months before Mosul is completely liberated. Reports from inhabitants inside the city have claimed the 6,000 Isis fighters inside the city are preparing to make their last stand in their last remaining Iraqi power base.
As the fighting has continued more than 5,500 people have been displaced by fighting around Mosul since October 17 according to the International Organisation for Migration. The UN's refugee agency has predicted as many as 200,000 residents from the city will be displaced in the first weeks of the assault.