An Iraqi couple has won a prestigious award from an American activist group for their contribution in saving the lives of many Yazidi women who were abducted and enslaved by the Islamic State (Isis). Khaleel Aldakhi, a lawyer, and his wife Ameena Saeed Hasan have rescued almost 170 girls in the past two years from IS (Daesh) captivity.
The US-based Human Rights First said they will honour the Iraqi couple with their 2016 Human Rights First Award during a gala dinner at Chelsea Piers in New York City. "The married couple are being recognised for their courage, determination, and innovation as they risk their lives to rescue Yazidi women and girls who have been abducted and enslaved by Isis," the organisation said.
For the couple, it all began with a visit to refugee camps in Iraq's Kurdistan region in 2014 in order to gather information about missing Yazidi women and girls. At one of the camps, the couple met another couple whose 17-year-old daughter was in Isis captivity. The girl had somehow managed to keep in touch with the family.
"She was saying that she wanted to commit suicide," Aldakhi told Thomson Reuters Foundation via an interpreter in New York. "I told her, 'I'm going to help you'." He then gathered help and rescued the girl out of Mosul.
"After we rescued one and two girls ... the families heard we helped [kidnapped] girls so they came to us and gave us the locations of their daughters," Hasan, 36, said. She is a former member of the Iraqi parliament and once represented Sinjar district, which was also their home sometime back. The couple now lives in Dohuk, a city in northern Iraq.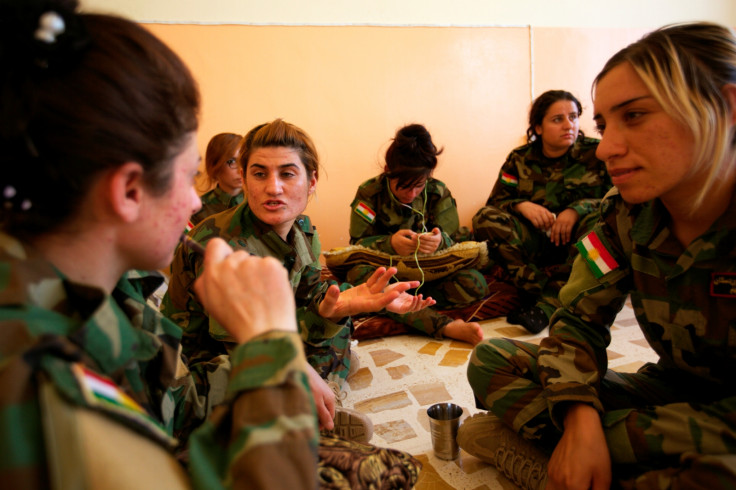 According to United Nations estimates, more than 3,000 Yazidi women and girls are still in Isis captivity, many of whom are being used as sex slaves. "It's affected me most as a woman and as a mother," Hasan said.
In addition to the risk to their lives, the rescue missions also cost them between $3,000 and $10,000, (£2,443 and £8,146) which they said mostly comes from the Iraqi Kurdish authorities.
Aldakhi added that the constant threat to life often takes an emotional toll and he does not get sleep in the night. "It's very difficult to hear someone say they need to be rescued and (you) say you're not able to help, especially when they are women. At the beginning I couldn't handle it, I couldn't sleep at night," he said.
However, the dangers do not deter the couple from saving the distressed Yazidi women. "I won't stop this work until this work stops," Aldakhi told the news agency.