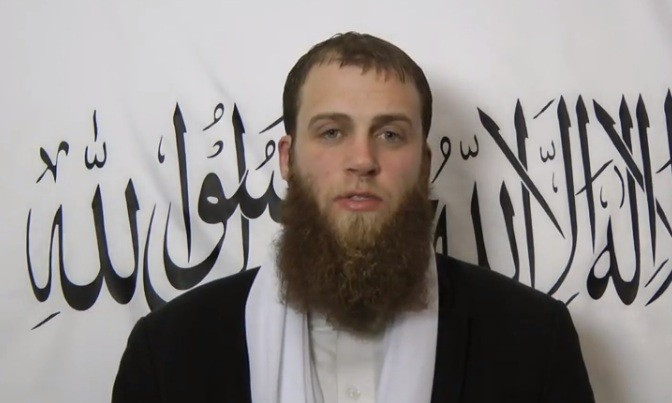 British Muslim convert Richard Dart has been jailed for six years by a judge at the Old Bailey for terrorist offences.
Dart, 30, was sentenced along with co-conspirators Jahangir Alom and Imran Mahmood. All three men had pleaded guilty to the charges against them.
Alom was sentenced to for four years and six months, and Mahmood for nine years and nine months, according to Sky News.
The three men were arrested last year on suspicion of preparing acts on terrorism in the weeks prior to the London Olympic Games. Their arrests were part of a widespread counter-terrorism operation across east and west London.
During his sentence, Dart refused to stand, telling the court: "I don't wish to stand up, I believe ruling and judging is only for Allah."
Justice Simon told the trio they held "radical Islamist beliefs and have shown yourselves to be committed to acts of terrorism".
He told Dart and Mahmood: "I'm satisfied to the required criminal standard that neither of you had ruled out an attack in the United Kingdom, and that you, Mahmood, were looking at arming yourself with a bomb."
Happy to die for his faith
Originally from Weymouth, Dorset, Dart adopted the Muslim name of Salahuddin Al Britani after falling under the influence of Anjem Choudary, the radical preacher who has urged preacher to adopt public stonings.
Dart has said he would be happy to die for his faith, and claimed he would love to see sharia law implemented in the UK.
He has previously held a number of short-term jobs, including working as a security guard at BBC Broadcasting House in west London.
Deputy assistant commissioner Stuart Osborne, senior national co-ordinator for counter terrorism and head of the Met's Counter Terrorism Command, said:
"These are dangerous men. Mahmood had received terrorist training in Pakistan and suggested he had knowledge of how to make home-made explosives, while Dart and Alom made great efforts to travel to Pakistan and aspired to seek training from terrorist groups there.
"They all were clearly aware of anti-surveillance techniques as shown by the use of silent conversations and expressed a desire to carry out terrorist attacks.
"This was a complex investigation carried out jointly by the Counter Terrorism Command and the Security Service, but a mixture of dedicated, diligent, traditional detective work combined with the latest technology and computer techniques brought these men to justice and made the public safer.
"This case serves as a classic example of how terrorists live in our midst while preparing their acts and their determination to travel overseas to train before returning to the UK.
"It also illustrates the balance we need to achieve between maintaining public safety while gathering sufficient evidence to secure a conviction while maintaining the confidence of all our communities."